Celeb News
Dineo Ranaka Confirms New Project On the Way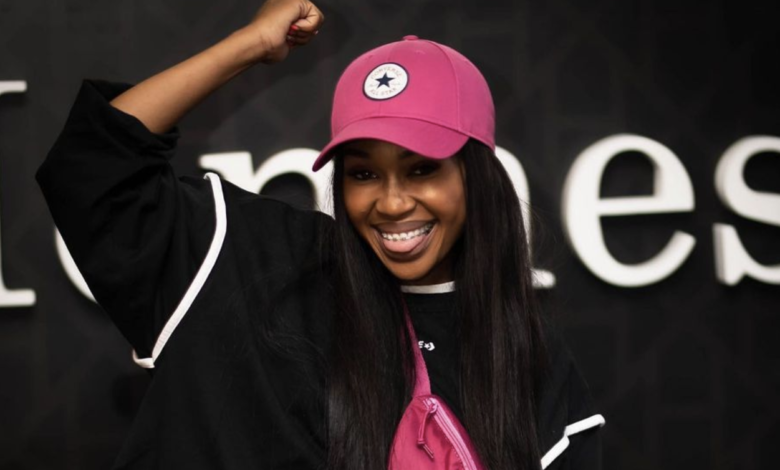 Dineo Ranaka Confirms New Project On the Way. When one door closes another one opens and Dineo Ranaka is opening her own doors to level up her career. The Metro FM radio host has been going through a lot of drama lately after getting suspended from work but, she is working on other amazing projects during her time off the show.
We have been seeing a lot of videos of Dineo doing her thing on the DJ decks and she is making it more official. The reality star is working on her music and has a new project on the way. Taking to Instagram, Dineo shared that she has new music coming and she is quite excited about the project. Knowing how lit her playlists are on her radio show, we have no doubts that her music is also going to be popular with the crowd.
In the case of being suspended, Dineo is doing great and is moving on with her life like the queen she is. Ranaka has also been working on a personal project that happens to do with anxiety. Dineo has created a T-shirt and sweater range that is dedicated to mental health and coping with anxiety. Ranaka penned a caption sharing the importance of having your mental health, keeping calm, and having your anxiety under control.
Dineo shares how wearing the merchandise reminds her to always breathe and calm her anxiety, which ultimately helps her get it together.
"We all fight battles. Some public, some private. The greatest battle is the mental battle to keep our ANXIETY UNDER CONTROL. Not many win this battle but many try. I created something. It's just tees and sweaters, but when I wear them I feel reminded to breathe and calm my ANXIETY so it stays UNDER CONTROL. To everyone going through the most… it's possible to keep your ANXIETY UNDER CONTROL. You'll be ok. I'll be ok. We'll be ok" she wrote.
Ranaka has been suspended from her show on Metro FM for misconduct after she filmed herself dancing on top of office furniture at the SABC studios last week. Social media users are in full support of Dineo, saying the station acted a little too harshly and should have just let her off with a warning. Other celebs including Pearl Thusi and Thando Thabethe have also rallied behind Dineo, calling out Metro FM for the suspension.