Celeb News
DJ Zinhle Reveals The Next Business She Will Be Venturing Into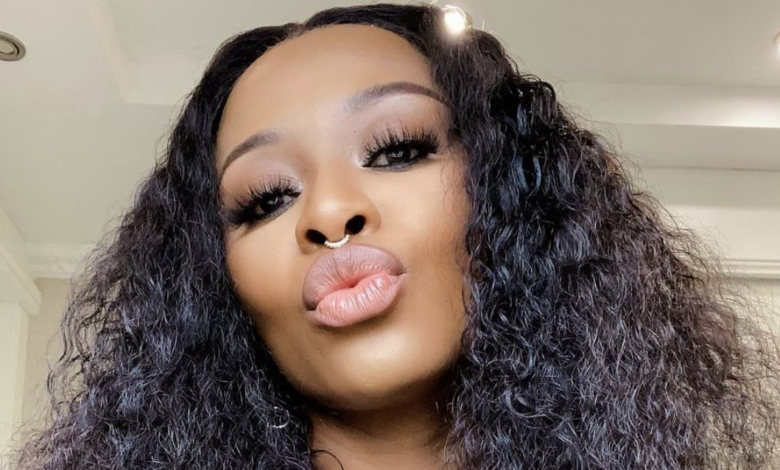 DJ Zinhle Reveals The Next Business She Will Be Venturing Into. DJ Zinhle understands the assignment when it comes to money-making moves, and this year she has her sights on making her empire even bigger. Last year, the award-winning DJ not only launched a hair range but also opened a brand new store, released a few club bangers, had a reality show and a bundle of joy as well.
Last year we witnessed a number of celebs including Mohale, Kelly Khumalo, and more venture into the beauty and cosmetics industry with their own products and more celebs are entering the industry in the new year.
The reality star has confirmed that she will be making more boss babe moves with a brand new business venture. After a social media user asked the DJ about possibly launching a fragrance under her Era brand, she confirmed that the product is already in the works. Zinhle shared that a fragrance was going to be launched very soon but won't be under the Era By DJ Zinhle.
"There's a fragrance being launched soon. Just not under @erabydjzinhle" she wrote.
Fans of the DJ shared how excited they are for the upcoming scent and are patiently waiting for the DJ to finish their money. The mother of two has previously made the top of trends after making a huge announcement about her exciting business venture. The Indlovu hitmaker revealed that she now has her own brand of hair called Hair Majesty.
The CEO recently gushed on twitter about her Era Br DJ Zinhle brand coming up on a major milestone. The brand is celebrating a decade in business already and Zinhle is super proud of her baby coming this far.
Zinhle is an inspiration when it comes to business-minded queens that we look up to for making a name for herself as a certified entrepreneur in multiple industries including furniture, accessories, activewear, alcohol, hair and the list goes on. Congratulations go out to Zinhle for being successful in all her ventures and we are excited to see the next one.