Celeb News
DJ Zinhle Responds To Critic Trolling Celeb Moms With Different Baby Daddies And Kids Out Of Wedlock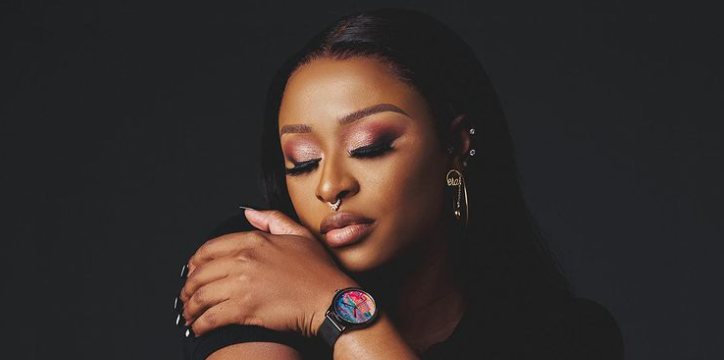 DJ Zinhle Responds To Critic Trolling Celeb Moms With Different Baby Daddies And Kids Out Of Wedlock. In African culture a woman was expected to get married first before having children and wouldn't dare have children with different baby daddies. Times have since changed and women are more free to have children out of wedlock and are not forced to conceive with the same man over again.
Even though this may be the case, there is a lower common denominator of people who frown upon women with multiple baby daddies and kids without getting married first. It looks like celeb women who are in this predicament are being cast with a harsher judgment because they are supposed to e role models.
A tweep took too twitter to share how their disapproval of celebs who have more than one baby daddy and have children without marriage making examples out of Kelly Khumalo, DJ Zinhle and Dineo Ranaka. The critic shared the three ladies are setting a bad example for young woman out there, which we think is quite weird considering that its 2022.
Like the queen that she is, DJ Zinhle who has two children with two different baby daddies and has shared that she doesn't want to get married, responded saying the tweeps views are quite idiotic and they are just not even worth a response.
During her reality show The Unexpected, DJ Zinhle who has a child with former boyfriend AKA and current boyfriend Bongani "Murdah Bongz" Mohasana revealed she is not ready to take the next step in their relationship at the moment because there is a lot that has to be ironed out before. The mother of two explained how complex their situation is and there is a lot to deal with including their new baby, her parents and Kairo's father AKA, before they could make any kind of commitment can be made.
We are uncertain whether or not those things have been sorted out however, we are certain that people should learn to drink some water and mind their own business !!