Celeb News
Phuti Khomo Dishes On Her New Role As Sharon On 1 Magic's New TV Show Entangled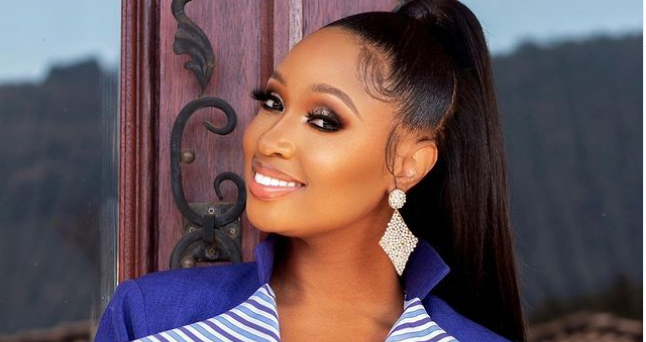 Phuti Khomo Dishes On Her New Role As Sharon On 1 Magic's New TV Show Entangled. Mzansi is at the top of it's game when it comes to serving original TV, and 1 Magic is back with a brand new TV show. The channel has introduced viewers to a new romantic comedy show staring the gorgeous Phuti Khomo called Entangled that has had Mzansi glued to their TV screens.
The former beauty queen has taken some time to dish about her brand new role on the 13 part series after taking a four year lengthy break from the small screen. Entangled is a romcom drama series that follows the trials and tribulations of a lady and her friends as they navigate the world of relationships and the complications that come with it.
Speaking to TshisaLive, Phuti shared that she had her doubts about returning to the world of TV and wanted to focus more on her growing business. The actress didn't expect the gig to consume a lot of her time but claims it was the break that she needed.
"When I left I was like 'do I wanna go back to TV and do the same thing' and then I was like 'nah actually now I have the time to focus on my businesses and do what I've always wanted to do.' Thought this was just gonna take a year or two and it took longer but this was the break that I needed." she said.
The part was clearly written for Phuti as production company Burnt Onion gave her a brief to audition for the role of Sharon and the rest was history. The character has definitely taken Khomo out of her comfort zone because of its raunchy nature but she claims that this is the challenge she has been waiting for in her career and is happy to be part of such a forward thinking show like this.
"The show is a bit daring because it has all the s*x and nudity. It is raunchy but you know what I've always dreamed of being part of productions that can be forward like that because come to think of it when you are sitting at home what are the shows that you are watching? You are watching shows like Being Mary Jane, you are bingeing on shows that have that, all the time, but when it comes to South African shows we are always restricted by morality and culture." TshisaLive quotes Phuti.
The hit TV series also stars other local TV faves including award-winning comedian Mpho Popps as Zweli, Pearl Modiadie as Andiswa, Vuyo Dabula as Julius, Vuyo Ngcukana as Sizwe and more and you can catch it every Friday on 1MagicTV at 21:30.