Celeb News
The Mseleku Wives Reportedly Bag Their Own Talk Show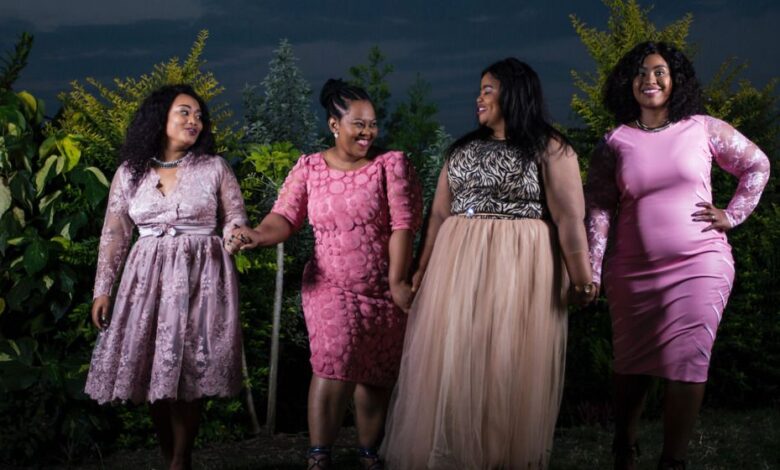 The Mseleku Wives Reportedly Bag Their Own Talk Show. We were first introduced to Musa Mseleku's four wives through their reality show Uthando Nesthembu which follows the ups and downs of their polygamist marriage. It looks like Mzansi has grown a soft spot for the ladies because they are now branching out on their own. The masses will now get a chance to get to know to get to know MaCele, MaYeni, MaKhumalo and MaNgwabe as individuals through their brand new show.
Broadcast entertainment journalist Phil Mphela has reported that the Mseleku wives have bagged their own talk show which is set to be airing very soon. The 13 part talk show will be co-hosted by the ladies and is called Igumbi Lamakhosikazi. The show will see the ladies dissect an array of topics including their very own polygamist marriage. The show ill be premiering on SABC1 this coming February.
Tweeps seem to be split about the show as some feel like the concept of polygamy is being forced in their faces while others are excited to learn more about what the ladies have to say.
This comes days after Thobile Mseleku was confirmed to have joined the cast of season 2's Real Housewives Of Durban. The radio personality shared that she joined the show because she wanted to be known as more than isithembu and outside of her polygamist marriage. She also had the desire of mixing with other fabulous like minded queens whom she finds inspiring.
"Many people know me from Uthando Nesthembu and they haven't had the opportunity to know and understand Thobile as an individual. Wherever I go, I'm always associated with the family I'm married into which is not a bad thing however, I do have a life outside of the whole family" Thobile said.
Congratulations to the ladies for making impressive money moves as a unit and we are excited to see what the brand new show will bring to the table!!