Celeb News
Pics! Mpoomy Ledwaba Pens A Heartfelt Message In Celebration Of Her Wedding Anniversary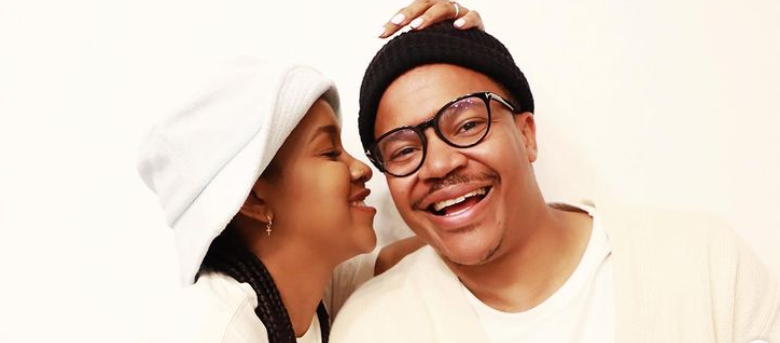 Pics! Mpoomy Ledwaba Pens A Heartfelt Message In Celebration Of Her Wedding Anniversary. Congratulations are in order for Mpoomy Ledwaba and husband Brenden Praise as they celebrate another milestone for their marriage. The pair are without a doubt one of our favourite celeb married couples because of their inspirational work ethic. The love birds are our go to couple for motivational and uplifting content and it's no wonder why they have a successful marriage.
Taking to Instagram, Mpoomy penned a heartfelt message to celebrate her wedding anniversary which has just crossed the 5 year mark. The YouTuber walked down memory lane and remembered the nervous wreck that she was leading up to her wedding. Apart from wondering how her Zulu family would interact with her new Pedi family, Mpoomy also had a bubbly tummy.
Ledwaba remembered how she was still in her early twenties when she tied the knot and that her sister in law made the wedding a success. Mpommy also looked back on how determined she and Brenden were to get married come rain or shine with only a R10 000 budget to cover the cost of the wedding and a place to stay without the luxury of a honeymoon during the month of January.
"This day 5 years ago I was 22 and turning 23 in a few days. My tummy was runny and I was a little worried about how my Zulu uncles would treat my very gentle pedi family… my sister in law @palesankuna pretty much held it down (well she had no choice) whether our lobola was successful or not, we were set to marry the next evening at 6pm… our entire wedding cost R10 000 including our outfits ??and we pretty much didn't know what we were eating after the wedding (Lobola, wedding, new apartment) all in January ?With no honeymoon as an option." she wrote.
Brenden commented on his wife's post remembering the good old broke days adding that marrying his lovely wife was indeed the best decision he has ever made.
"Any man who wears shoes like Jesus is worth entering a wedding with no coins for!!! I love you boo ❤️ still the best decision I ever made" he wrote.
The pair are now living their best lives on holiday and have been flooding our feeds with some sbwl content from their super relaxing scenic trip. Followers commented on the post with congratulatory messages, sharing how blessed they are to have a union so special.