Celeb News
Sive Mabuya Gushes Over Her Mother's Reaction After Seeing Her Billboard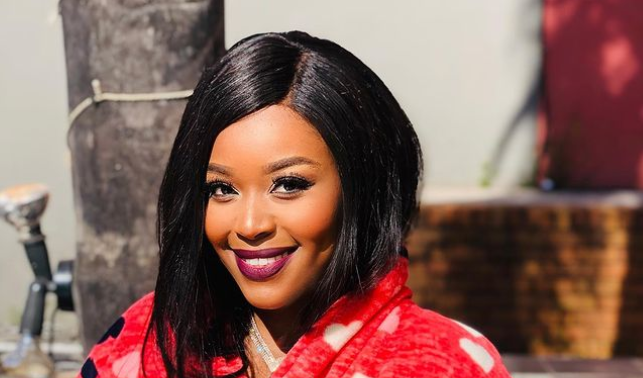 Sive Mabuya Gushes Over Her Mother's Reaction After Seeing Her Billboard. A mother's pride knows no bounds and Sive's mother is beaming with pride on account of her daughter's success. Scandal actress Sivenathi's career is slowly but surely starting to blossom and her mother is without a doubt proud of her cub. Mabuya has been making impressive career moves lately and has now even bagged her very own billboard to prove it.
Taking to twitter, Mabuya shared that she now has her very own billboard situated at the airport. The billboard is for Sive's latest production titled Housewives which airs on eTV, starring Gabisile Tshabalala and Angela Lieveaux. Mabuya gushed over her mother who saw the billboard for the first time at the airport and she couldn't help but have a proud mama bear moment.
Apparently she was so proud that she screamed out in excitement "that's my daughter" and couldn't stop marveling over the billboard. This of course has made Sive very emotional and she is feeling super grateful that this is now the life that she lives.
"This is my mom. She saw my billboard at the airport today. Apparently she screamed "that's my daughter" and couldn't look away. And now I can't stop crying… I can't believe this is real life" she wrote.
Sive recently bagged a role on Housewives which follows three housewives whose lives are changed after their husbands are killed by a drug cartel boss. Akhona (Sivenathi Mabuya), Summer (Angela Lieveaux), and Lawrencia (Gabisile Tshabalala) are left with the debt of their spouses and are forced to work for the cartel leader to pay off the debt, but they end up outsmart the cartel boss and open a syndicate of their own.
Housewives also features other well known TV faves such as Renate Stuurman, Ilse Klink, Vinette Ebrahim, Loyiso Macdonald, Marah Louw, and Lebo "The Funny Chef" Tlokana.
Congratulations Sive!!