Celeb News
Watch! Inside Sive Mabuya's Epic Baecation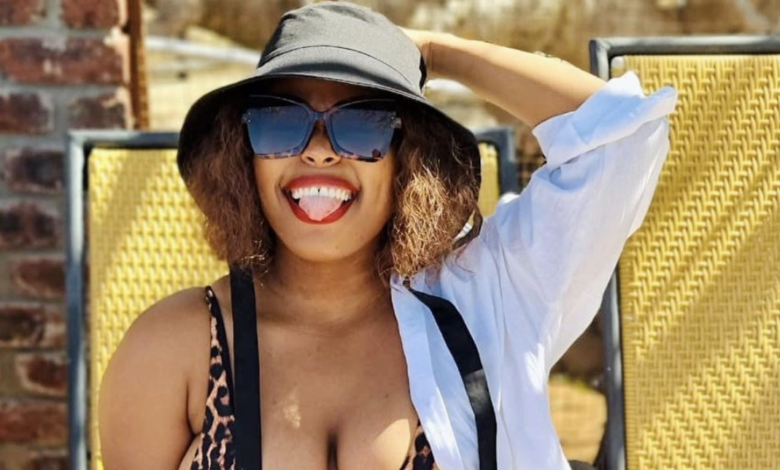 Watch! Inside Sive Mabuya's Epic Baecation. Summer time has arrived and it's round about that time where people go out to live their best lives at some of the most beautiful destinations. There's nothing we love more than a celebrity holiday because we know that our perfect holiday checklist will be ticked, especially when they are with their significant other.
Actress Sive Mabuya gave us sbwl vibes with her latest getaway with her partner right by her side. taking to Instagram the Scandal! actress shared a video of all the highlights from her epic vacation with her partner. Mabuya took a short left with her partner to a secret location where they chilled poolside and Sive showed off her summer body a few times on their trips to the beach.
Although Sive is not a fan of showing her man on social media, in this video the actress made sure to capture all the smiles and memorable moments on their vacation. The multitalented actress also celebrated her bae for the way he always makes her laugh and how he is the one thing that makes her smile from the inside out.
Fans and followers commented on the post sharing how happy they are to finally see who has been making Sive smile so much and wished them more happy moments in their relationship.
Sive deserved the much needed break because, the girl has been putting in the work and making the right kind of affirmations for her career. After making her exit on Scandal! as the role of Xolile Langa on the e.tv hit show, the actress urged fans to not worry because her character might just make a comeback.
Mabuya has also hinted that she will be making a come back to the acting world and is working on something that will be dropping soon. She shared a picture of herself dressed as her mysterious character which definitely had the people guessing. The actress has also shared her dreams of one day playing the daughter of Mama Winnie Mandela in a movie one day and we can totally see it happening.
Checkout the video below!!