Celeb News
Pics! Inside Mpoomy And Brenden's Safari Getaway Trip With The Ndlovu's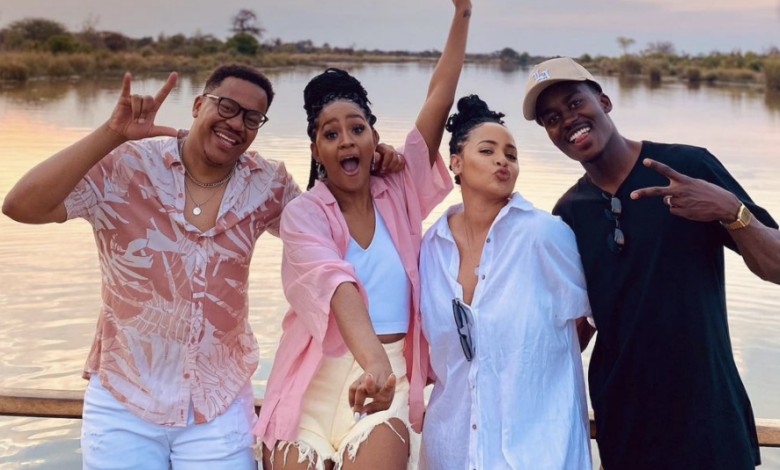 Pics! Inside Mpoomy And Brenden's Safari Getaway Trip With The Ndlovu's. Celeb vacations are the best because they give followers a chance to live vicariously through them and there have been a lot of trips to dreamy destinations that have been shared recently on social media. One couple who gave us sbwl vibes is Mpoomy Ledwaba and Brenden Praise as they embarked on a Safari trip with the Ndlovu's.
Brenden and Mpoomy decided to mix business with pleasure as they invite their friends to the music video shoot of Brenden's Mukutsuri single, where they had the most fun at the Marataba Luxury Lodge in Limpopo.
Taking to social media, both couples have been sharing pictures and video of their time at the location and we must say that we are a bit jealous.
"What a blissful few days spending time with the Ndlovu's and shooting the #mukutsuri music video ?? My heart is full, we laughed, played, worked and most importantly enjoyed Gods creation" Mpoomy wrote.
This is also fitting for Hungani and Stephanie who recently celebrated their 2nd wedding anniversary a few months ago. Details on when the music video will be dropping are still unclear but we bet it's going to be loads of fun.
Checkout the pic below.