Celeb News
Pics! Demi-Leigh Tebow Celebrates Two Years Of Marriage With A Heartfelt Post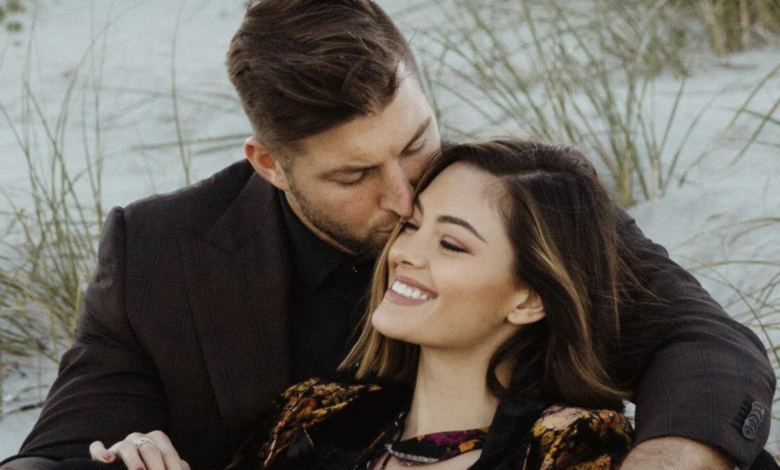 Pics! Demi-Leigh Tebow Celebrates Two Years Of Marriage With A Heartfelt Post. Former Miss South Africa and Miss Universe Demi-Leigh Tebow said "I do" to the man of her dreams and she is indeed enjoying the married life. The model is married to American sports star Tim Tebow and the two regularly serve us couple goals content that always gets us in our feels.
The two are now celebrating another milestone in their marriage which has just reached the two-year mark. Taking to Instagram Demi Leigh celebrated her two year wedding anniversary and shared a small clip from her wedding day claiming it is the best day of her life. Demi gushed over her husband who she loves very much and wished him a happy anniversary.
"How has it already been two years! #throwback to the best day ever!!! Happy anniversary @timtebow ! I love you so much." she wrote.
Demi's hubby Tim also dedicated a post to his wife in celebration of their anniversary and penned a tear-jerking message to the love of his life. Tim shared how happy he is to still have time with Demi because two years is not enough and thanked her for always making him look forward to being with her.
"Happy anniversary baby @demitebow I'm so happy I get another day with you because two years is not long enough! Thank you for letting me look forward to each and every day… as I write this this morning, I look forward to you waking up here soon, I look forward to seeing your smile, I look forward to hearing you laugh, I look forward to your joy, and I look forward to all the moments we get together. Love you" he wrote.
Last year to celebrate their one-year anniversary, the couple went on a romantic getaway trip and Demi-Leigh shared some pics of their cozy getaway. Without a doubt, love lives within the Tebows household and we love to see it..
Friends and followers of the couple congratulated them on the milestone and wished them many more anniversaries to come. We would also like to wish the couple well on their marriage journey and look forward to seeing them grow into a beautiful power couple over the years.