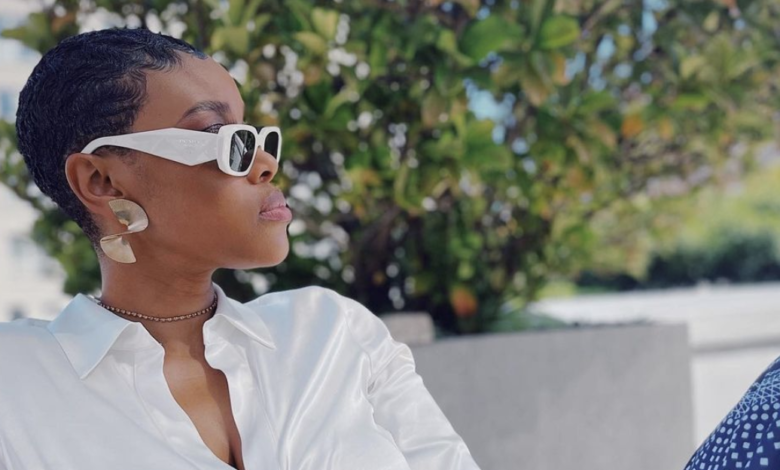 Loot Love Bags A New Radio Hosting Gig. Since leaving Metro FM, Loot Love has gone on to do other amazing things on the airwaves. After bagging her show Africa Now on Apple Music Radio, she has now secured another show that she will be co-hosting on the streaming service. The mother of two is reportedly set to host a hip-hop playlist show called Rap Life.
Africa Edition has partnered with Apple Music's flagship hip hop playlist to bring a new monthly on-demand African edition of Rap Life Radio. The show will be presented by hip hop aficionado, Ebro Darden and the gorgeous TV presenter, LootLove.
Speaking to the media, Loot shared how excited she is about starting the year off with a gig like this. The former Live Amp host who is a lover of hip hop culture shared how the genre has grown in Mzansi from being infancy to being commercial and she has enjoyed witnessing the shift within the culture. Loot also named the local rappers who she is most excited to witness grow in the game and we couldn't be happier for her.
"I'm super excited about the launch of the monthly African Edition of Rap Life Radio with Ebro on Apple Music. This is a phenomenal way to kick off 2022! It's going to be magical! I've watched South African hip-hop grow from its infancy to a really commercial space here and it's been a beautiful journey to witness. Watching it from a continental perspective has also been really exciting, African hip-hop is really taking up space! I'm excited about the likes of Blxckie, KashCPT and LucasRaps" LootLove said.
During each episode of Rap Life, Africa Edition; Ebro and LootLove will chat about all the breaking news from the world of African hip-hop, while featuring some of the hottest new releases from across the continent. Ebro and LootLove will also discuss how African artists are putting rap on the map. The first episode of Rap Life Radio, Africa Edition; launches on Friday 21 January.
The TV host previously shared how the year has brought about many changes in her life and has opened her up to new opportunities that she is ready to take on. Loot began her impressive radio career in 2016 and after 5 fruitful years, she felt that the time to leave the Metro FM nest. It didn't take long until Loot was back with a new radio gig on AppleMusic. The show airs in all over the world including South Africa, Paris France, Los Angeles and New York City.
Congratulations Loot!!