Celeb News
Pics! Sithelo Celebrates Baby Likuwe Amidst Paternity Drama With Ex Andile Mpisane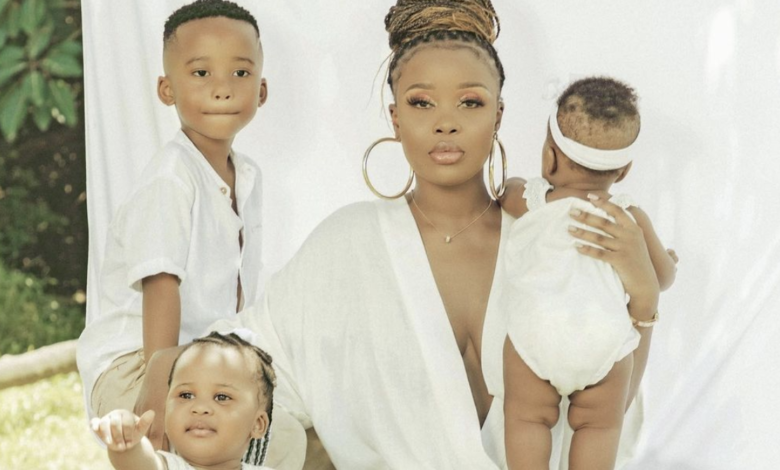 Pics! Sithelo Celebrates Baby Likuwe Amidst Paternity Drama With Ex Andile Mpisane. Last year December the masses were shocked to see a video of Andile Mpisane walking down the aisle with a woman who was not Sithelo. This after the couple recently welcomed their second bundle of joy Likuwe. Mpisane tied the knot with model and influencer Tamia Louw and the pair have already celebrated one month as newlyweds.
It is suspected that the two might have broken up due to Andile's questioning of Likuwe's paternity. Apparently, Andile is not convinced that he is the baby's father and suggests that Sithelo has been cheating. Andile is no stranger to cheating allegations after being accused of being involved with Kamo Mphela and other women while with Sithelo.
Sithelo made headlines when it was reported that the BMW she was gifted by Andile last year November has been reclaimed by the family. Social media users all agree that Sithelo was done dirty by the Mpisane's but the DJ is rising up from the drama like a queen. Sithelo is now focusing on herself and her three beautiful children amidst the rumours of Likuwe possibly not being Andile's.
Taking to Instagram, Sithelo celebrated Baby Likuwe turning six months, sharing how her name has so much meaning in her life at the current moment. The proud mother also gushed over the purpose the bundle of joy has added to her life, declaring God's mercy and favour rain over her little princess.
""Ithemba lami likuwe".your name has never made so much sense. you've bought so much hope and resilience. never underestimate your greatness, you're greatness personified. i declare God's favour & mercy over your life. happy six months Likuwe Coco Mpisane" she wrote.
Sithelo has been focusing on her bag lately and is working on her next big project. The DJ has turned her heartbreak into money with new music that she will be dropping soon. Taking to Instagram, Sithelo who was with Andile for more than five years teased the visuals of the single titled Hell and Back where she appears with all three of her children.
Flamboyant businesswoman and reality TV star Shauwn Mkhize has also responded to allegations of Likuwe's paternity on Instagram, urging social media users to stay away from her grandkids. MaMkhize has shared that she is prepared to do anything to protect her grandbabies, who are both loved and accepted by the family.