Celeb News
Somizi To Launch Clothing Range For Kids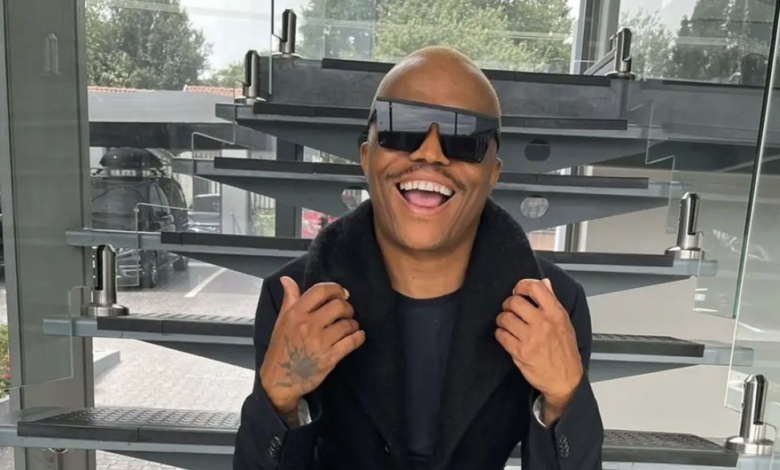 Somizi To Launch Clothing Range For Kids. Somizi has been creating multiple business ventures which he has launched under the Sompire brand, and the reality TV star is still growing the lifestyle brand. Somizi launched the brand last year and has released multiple projects under it including his cookbook, reality show, upcoming restaurants, and more.
Somizi has been working with a lot of brands lately including popular sneaker range Bathu for their latest kiddies range. The project has inspired him to make his own kiddies clothing line named Sompire Kids which will be released under the Sompire brand. The reality star is now ready to share more about the project and he seems very excited for it.
Taking to Instagram, Somizi revealed that the range has been in the works for more than a year and he is certain that parents are going to love it. The line made for the happiest kids in Africa will be dropping very soon and the range might have its own retail store with kiddies clothes for different body types. Followers are excited that the fashionista is going to be keeping the kiddies of Mzansi on top of the fashion game and we are here for it.
"It's been over a year working on this…..and i have faith that Mamas and Papas are gonna love this…..#sompirekids launching very soon……clothing range for the happiest kids of africa….for the smartest confident proud joyful prettiest most handsome tall short light dark all body types amazing children….More details to follow soon" he wrote.
In a previous interview, Somizi dished on the Sompire brand claiming that this has always been a dream of his and he also has a restaurant in the pipeline which will be called House of Sompire.
Somizi is also making a comeback on the small screen after being axed from the judging panel on SA Idols. It was reported that the TV icon is making a comeback as a guest judge on the show after the ratings plummeted due to his departure. Last year, Somizi was removed as a judge on season 17 of SA Idols after abuse allegations were pinned against him by estranged husband Mohale Motaung.
Not only is he coming back to Idols but the businessman is also set to host a new reality show on Moja Love called Lovey Dovey. Fans and followers congratulated the TV mogul for all of his success and we are excited to see what comes out of Sompire kids.
Congratulations Som Som!!