Celeb News
Black Twitter Reacts To Sithelo's Baby Potentially Not Being Fathered By Andile Mpisane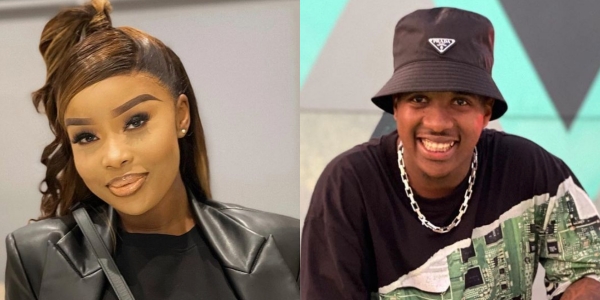 Black Twitter Reacts To Sithelo's Baby Potentially Not Being Fathered By Andile Mpisane. Mjolo is a very complicated subject, especially when the media is very much involved. One celeb relationship that undoubtedly has received it's fair share of hardships is Andile Mpisane and baby mama Sithelo Shozi after they shocked the world and called it quits. The masses were especially shook after seeing Mpisane walk down the aisle with his gorgeous new influencer bride Tamia Louw, after recently welcoming a new born with long time girlfriend Sithelo Shozi.
The plot has since thickened after reports claimed that the Dj reportedly cheated on her affluent baby daddy and the latest child might not be Andile's. The streets of social media have been in a frenzy and they have a lot to say about the love story that seems to have now reached it's expiry date. The couples relationship has since been marred with cheating allegations from Mpisane's side but now that the tables are turned, Andile didn't take long to pack his bags and split.
It's no secret that Mpisane's mother Shauwn Mkhize was not a particular fan of her son's relationship with Sithelo but she claimed to have loved her like a daughter because of her ties to the family. Weather or not they are still on good terms following Andile's marriage is still unknown however, the affluent businesswoman claimed that she and Sithelo will always share an unbreakable bond.
That bond seems to not have latest the test of time as the Mpisane family seem to have now completely cut Shozi off after Andile decided to also take back the brand new BMW that he had gifted Shozi a few months ago. Tweeps are not only livid by Andile claiming his gift back but are suspecting that Andile's mommy dearest MaMkhize is the puppet master behind the entire show.
Checkout the comments from social media below.