Celeb News
Pics! Inside Boity's 31st Birthday Dinner Celebration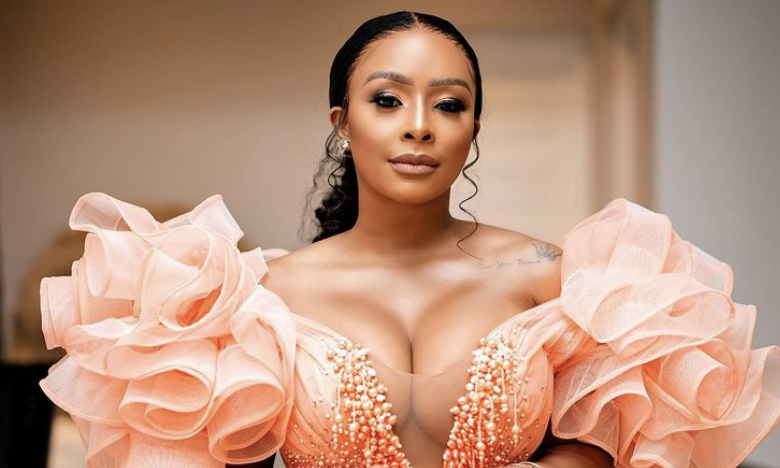 Pics! Inside Boity's 31st Birthday Dinner. Multitalented artist Boity recently celebrated her 31st birthday and she celebrated the life milestone as a queen like herself should do. The weekend was full of festivities which included chill time with loved ones, lying in a bikini on a yacht, birthday lunches and dinners, not to mention mountains of champagne.
Taking to social media, the rapper gave her followers the low down on how she celebrated her birthday weekend and we must say that there isn't a moment when the lady of the moment didn't look like a million bucks. The entrepreneur ended off her weekend with an intimate black tie dinner where everyone was dressed in all black and she was wearing a shimmery designer dress, showing off her toned legs. Boity's followers flooded her post with well wishes for her life journey ahead and complimented her for serving us looks and awesome birthday content on social media.
"The most unforgettable night filled with soooooo much LOVE, laughter and kindness! My heart overflows with gratitude" she wrote.
The humble Boity took the time to pen her sentiments about turning 31 years old sharing how grateful she is for the blessings that have reigned upon her in her life and also showed her gratitude to her teams for planning a luxurious day to celebrate and launch for her new alcoholic beverage.
"ETERNALLY GRATEFUL! How did I get so blessed? 🥺🥺🥺❤️❤️❤️🙏🏾🙏🏾🙏🏾 Thank you from the bottom of my heart to the @btsignature team for planning this phenomenal day for my 31st and the successful launch of BT signature. I'm the luckiest girl in the world! And thank @saltandsagect for hosting us so beautifully" she wrote.
Check out the pictures below