Celeb News
Mpho Letsholonyane Reflect On Her Challenging Conceiving Journey In Celebration Of Her Son's 9th Birthday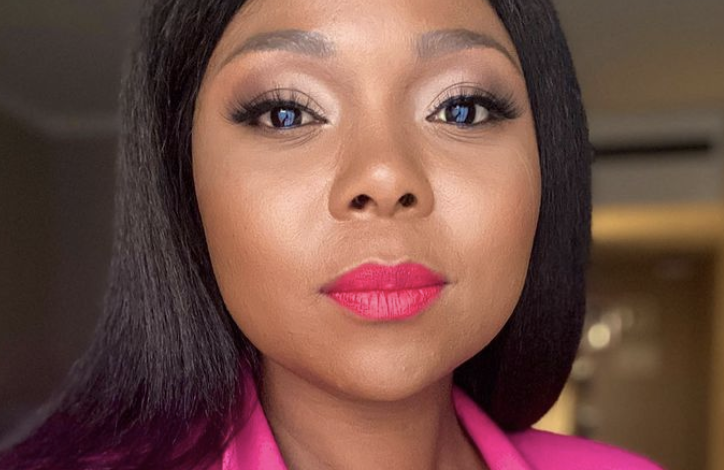 Mpho Letsholonyane Reflect On Her Challenging Conceiving Journey In Celebration Of Her Son's 9th Birthday. Child birth has to be one of the hardest things that any women has to go through, and some women have had rather challenging journeys while trying to get pregnant and during the actual pregnancy. A few of our local celebs have shared their experiences while they were with child and we must say that they are unbelievably strong for enduring such circumstances.
One of the many ladies that have shared their relatable challenges whilst trying to conceive is sports broadcaster and radio host Mpho Letsholonyane. Today is a very special day for the proud mother as her miracle bundle of joy turns nine years old today. Taking to twitter in a lengthy note, Mpho opened up about they long and challenging journey that she over came in order to have her son.
According to Letsholonyane, she was told from a young age that she would not be able to conceive because of endometriosis (a disorder in which tissue that normally lines the uterus grows outside the uterus and can be found on the ovaries, fallopian tubes or the intestines). The road didn't get any easier for her when ten years later she tried to have a baby again however, unfortunately suffered a miscarriage
"Oh happy day! Today my boy turns . Still can't believe that I went from being told that I'd never be able to conceive at age 17 because endometriosis, managing to conceive and then suffering a miscarriage at age 28. to now celebrating 9 years of life with this young man" she wrote.
She continued to share her sentiment about people questioning her about when she will be having another baby. Judging by the use of words, it won't be anytime soon because her first successful pregnancy was a challenging triumph of its own. Mpho pointed out the importance of thinking before asking people such sensitive questions, because you never know what they are going through behind closed doors.
"This is why we ask that you don't go around asking people when they're having children, it's not always a smooth journey" she wrote.
In closing, Mpho send out her love to all the men and women are who trying to have a bundle of joy but are going through a great deal in order to have a successful introduction to parenthood.
"Love to everyone who is trying to have a child. I hope your prayers will be answered some day" Mpho wrote.