Celeb News
Watch! Andile Mpisane Baby Mama Sithelo Shozi Reveals Her Daughter For The First Time In Celebration Of Her 1st Birthday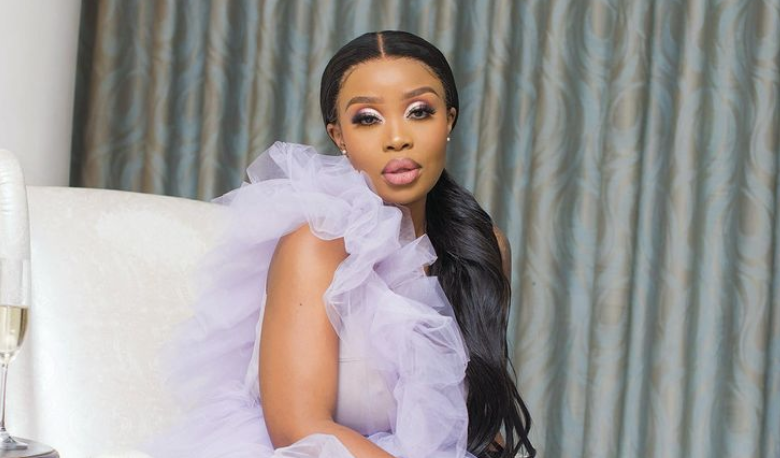 Watch! Andile Mpisane Baby Mama Sithelo Shozi Reveals Her Daughter For The First Time In Celebration Of Her 1st Birthday. We have all been accustomed to celebs hiding their children from the public eye until a certain age where they feel comfortable. It's not always a guarantee that they will eventually reveal their bundles of joy to their followers but we stay hoping for that to be the case.
DJ and social media influencer Sithelo Shozi is very private about her personal life and has done all that she can to hide her loved ones from the toxicity of social media platforms. Shozi recently gave birth to her first child "Baby Flo" with baby daddy and boyfriend Andile Mpisane. The couple have kept their baby a secret much like their relationship but it seems like things are getting more serious.
Not only did the lovebirds make their relationship Instagram official on the night of Mpisane's birthday but Sithelo has taken to social media to share her daughter for the first time and baby Flo is the cutest ball of joy that we have ever seen. The DJ took to Instagram to pen a lengthy birthday message to her baby girl who is turning a year old today and shared many memory's since becoming a mother.
The proud mother poured her heart out about what being a mother to her baby has meant to her and reassured her baby girl that she will always be loved unconditionally. Accompanying the sweet message, Shozi shared some cute photo's of the birthday girl and also took to her IG story, to share a sentimental video of Flo from birth until today.
"My love for you is constant, more profound than the seas, more grounded than the waves, more brilliant than the sun, and I intend to spend the remainder of my life ensuring you know this, ensuring you accept this and feel this with each fiber of your being, ensuring you comprehend that this love I have for you is but a shadow of the love the Lord has for you" she wrote.
One thing we can't take away from baby Flo is that she is balling from a young age. The little one got some really cool gifts from her loved ones that include a pair of designer sneakers and a Bentley stroller. Grandmother Shauwn Mkhize also gave her granddaughter a lengthy shoutout on social media about what a blessing it has been to watch the little one grow and become the bouncing toddler that she is today.
"I was never ready nor prepared but boy oh boy. I never understood the impact and joy that she would bring to our family. I would do anything and everything in my power to protect her from this world as she is one of the thing I call my place of safety and comfort. Every time when I come home and I see her my day is full, I LOVE YOU BABY FLO" Shauwn wrote.