Celeb News
Black Twitter Reacts To Nonku Williams And Her Parents Demanding Damages From Ayanda On Sfiso Ncwane's Behalf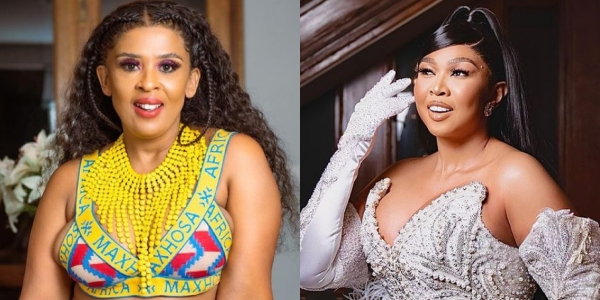 Black Twitter Reacts To Nonku Williams And Her Parents Demanding Damages From Ayanda On Sfiso Ncwane's Behalf. Mzansi's popular reality show The Real Housewives Of Durban has come to an end as the second part of the reunion recently aired, and the masses are shook. Towards the end of the season, the ladies started showing their true colours and fans of the show have come to many conclusions.
One of these finding that have been apparent since we came to know the ladies, is how much Nonku is obsessed with Ayanda and doesn't seem to have gotten over what she and the late Sfiso Ncwane used to share. Since the show began every week viewers comment on how Nonku has managed to squeeze the topic of Sfiso in somewhere, somehow. Despite the minor petty moment, the ladies have been commended for being able to co exist and be mature about the supposed love triangle that once was.
Fast forward to the end of the season, it seems like Nonku's family are not quite ready to let go and still want the Ncwane family to do right by their daughter. Nonku and Sfiso share a daughter who was allegedly not acknowledged by the Ncwane family and Nonku's mother is demanding that the family pay damages. Seeing as Sfiso is no longer with us, they are now demanding it from his widow Ayanda.
The streets of twitter are still in disbelief of the gall that both Nonku and her parents have for demanding such from someone who had no involvement in the situation. It seems like everyone is on Ayanda's side and think that the Williams' are very wrong for their demands and have a lot of healing that they still need to do. The episode is still trending on the social media streets as the fans have a lot to say about what went down.
Here are some of the comments from social media.