Celeb News
Ayanda Ncwane's Brother Breaks Down The Timeline Of When #RHODurban's Nonku Williams Had A Child With Sfiso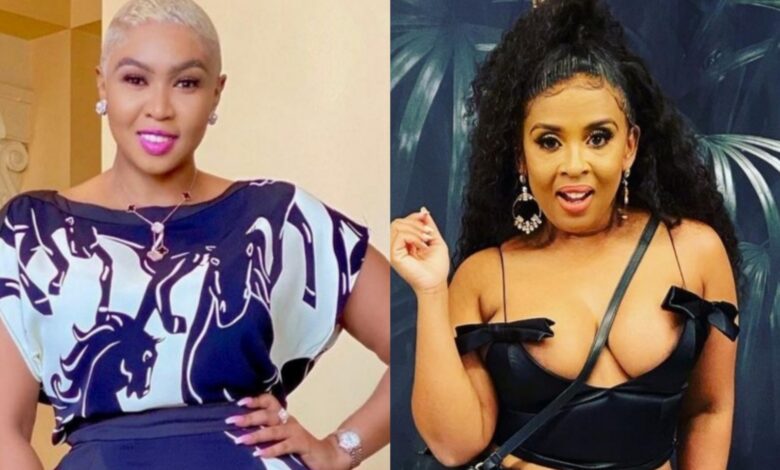 Ayanda Ncwane's Brother Breaks Down The Timeline Of When #RHODurban's Nonku Williams Had A Child With Sfiso. The Real Housewives Of Durban has won over the crowd, especially Nonku Williams and Ayanda Ncwane who recently revealed that they once dated the same man.
Ayanda Ncwane is known to be the late Sfiso Ncwane's wife was just as shook as we were when Nonku dropped the bomb of having had a child with the gospel star.
Fans have been trying to put together when this could have happened and came up with all sorts of dramatised versions of the truth. Taking to twitter, Ayanda's brother Phupho Gumede set the record straight about when and how Nonku and Sfiso had their daughter.
According to Phupho, before she became a saved christian, Ayanda and Sfiso took a break from dating because Ayanda wanted to go and dip her toes into the dating pool.
This is when Sfiso met Nonku and upon their dating period, they had a child. Ayanda and Sfiso got back together after Ayanda decided to commit herself to christ and the rest was history.
"Ayanda got saved and became a christian hence she broke up with Sfiso because she couldnt jola as a christian.Then during that time Sfiso and Nonku dated and had a kid.Then a couple of months down the line Sfiso also got saved and married Ayanda" he wrote.
He further made it clear that nobody was cheated on, and there is no bad blood between Nonku and Ayanda.
"So there really is no 'history' between Ayanda and Nonke,no one got cheated on so maybe drop the narrative you've created in your head" he wrote.
The cat is out of the bag, and it turns out that Nonku and Ayanda's phases with the gospel star didn't overlap.
<