Celeb News
Khanyi Mbau Shares How She Picks Her Relationships With Wealthy Men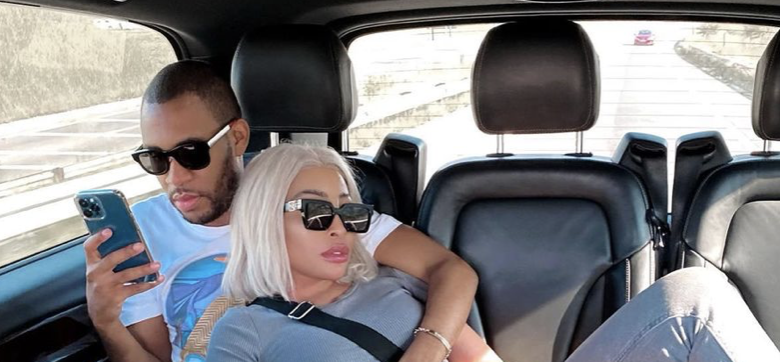 Khanyi Mbau Shares How She Picks Her Relationships With Wealthy Men. One lady that doesn't play when it comes to choosing a partner is Khanyi Mbau, who is known to particularly go for men who are astonishingly affluent .
Mbau recently broke off her decade long relationship with Tebogo Lerole, and was dragged on twitter for stating that she is looking for a man however the criteria was men with pretty deep pockets.
Fast forward a little while later and Mbau is officially back in the dating scene. Khanyi is currently dating well known tycoon Kudzai Terrence Mushonga and the pair have been together for a little more than two months.
Very recently, the reality star made her relationship official on Instagram with Kudzai, and her Valentine's Day gift was out of this world to say the least.
In her latest interview on Kaya FM with Sizwe Dhlomo, Khanyi unpacked the intricate process she goes through when it comes to picking her partners.
"You know what you want in a house. I want 4 bedrooms, 3 bathrooms, I want an entrance hall, I want a pool etc. That's how I treat my relationships as well, these are my requirements, this is what I want and I am not backing down from it. People like going into relationships and say I am looking for love, 2 weeks after that they are looking for something else and that's why you'll never win. Because you haven't made it clear what you want " She said.
Khanyi further mentioned that a man's job is to serve and protect and for women to submit. If a man is incapable of doing so in any manner, then she wants no part of it.
"If you want a girl with money you must have money, a man in a relationship is like the cops, you must serve and protect. So if you can't serve and protect, yeka Joe. You've already missed it… White people will tell you, you must marry well" she said.
Mbau shared that she is capable of being a relationship based on love, which was the case for her relationship with Tebogo however the reality is she has put her interest and happiness before anything else.
"Love has a condition that needs to be maintained when you can't maintain that condition that's when the love ends. Love is a condition, stop watching "The Bold and The Beautiful", stop watching these rom-coms, love is a condition."
Mbau is one lucky lady as she also confirmed in the interview that she is currently waiting on the arrival of a luxury sports car that her man bought her.
SBWL
<