Celeb News
Gareth Cliff Accused Of Allegedly Making Inappropriate Advances At Under Age Girls
Gareth Cliff Accused Of Allegedly Making Inappropriate Advances At Under Age Girls. DJ Fresh and Euphonik are under a lot of fire as multiple alleged rape victims have come forward to tell their stories about the notorious DJ duo.
Since these alleged victims have been encouraged to tell their stories and their truth, more women have been speaking up.
Recently on twitter, an associated victim of sexual offence by a celebrity came out to share that radio host and former Idols judge Gareth Cliff, has allegedly also been up to no good with under aged girls.
The topic of Gareth Cliff came up amid the DJ Fresh and Euphonik allegations took a major plot twist in the public eye, and another tweep made reference to the Cliff Central host, claiming that the personality has some skeletons in the closed that need to be exposed.
The girl who revealed Gareth's secret of targeting under aged girls revealed, that the radio host not only bought drinks for 15 year olds, but he also kissed one of them
"He Kissed my friend at a club after buying us lots of drinks (we told him when we first met that we were 15…but he didn't care)" she wrote.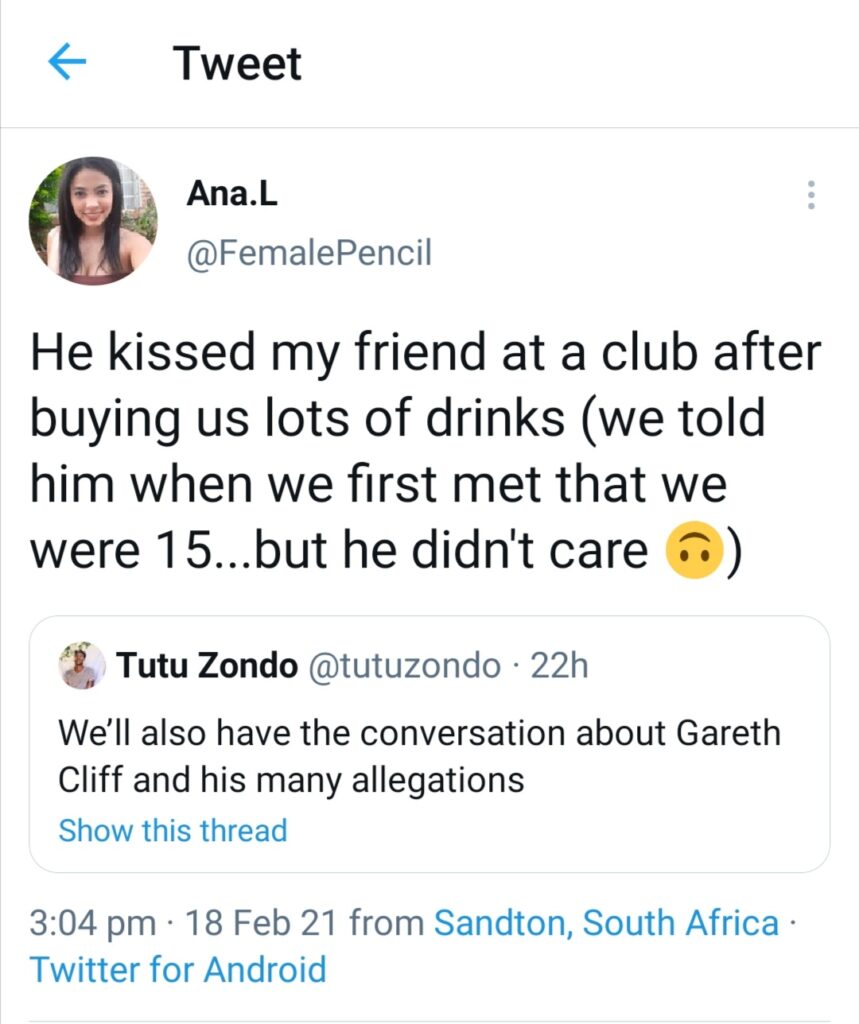 The plot thickens even more, after a male pointed out the radio host's creepiness claiming that it's not only females that he is into, so does this mean that he also dabbles in relations with other males?
"I'm here to say it's not only just girls that he creeps on" he said.
H for Hectic!!!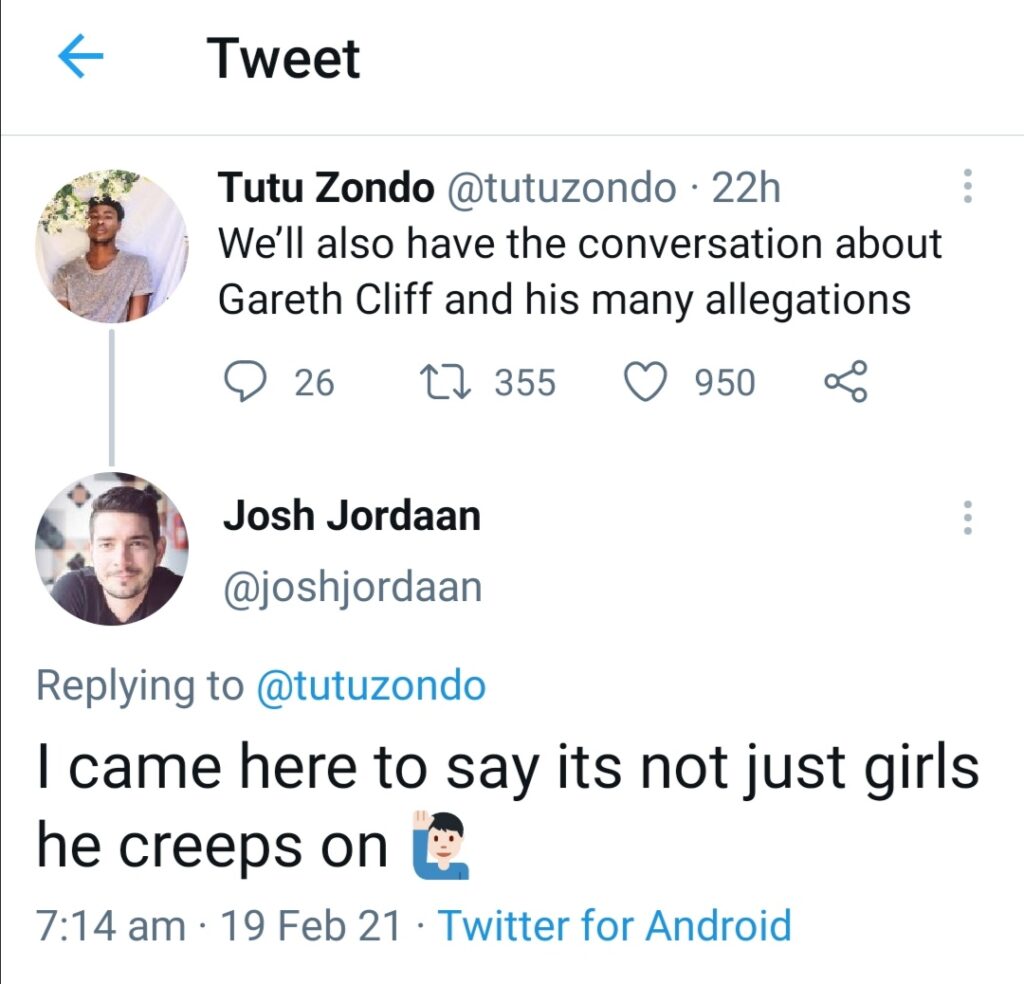 <