Celeb News
Nomzamo Mbatha's Movie "Coming 2 America" Goes Big In SA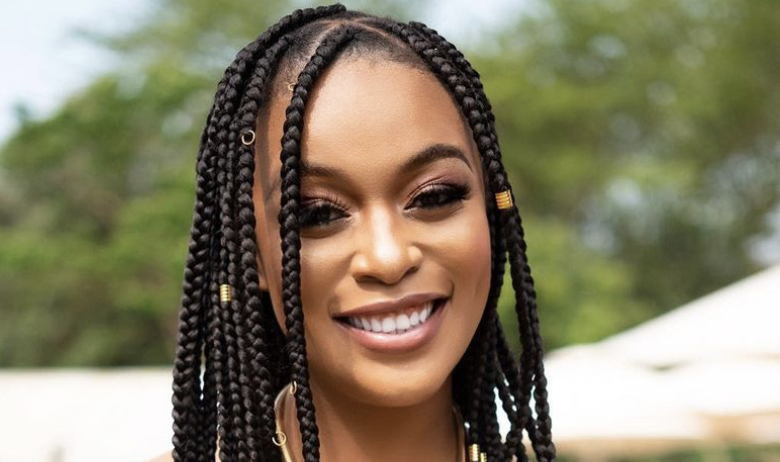 Nomzamo Mbatha's Movie "Coming 2 America" Goes Big In SA. Nomzamo Mbatha has made Mzansi proud by being one of the few local entertainers that made their impact overseas and has developed a fan base in other parts of the world as well.
Mbatha's recently made SA proud by staring in the sequel of the 1988 Eddy Murphy classic film, Coming To America. Mbatha recently revealed that she will be playing the character of Mirembe who is a royal groomer to the royal king.
Coming 2 America follows the newly-crowned King Akeem, played by Eddie Murphy, and his right hand man Semmi, played by Arsenio Hall along with the star studded cast  which includes James Earl Jones, Shari Headley, Tracy Morgan, Wesley Snipes, Leslie Jones and KiKi Layne. in the land of Zamunda.
Nomzamo shared the exciting news of the film which is set to premier in cinema in SA. so we can also see our girl make magic and rubbing shoulders with other great internationally known actors on the big screen
"So happy @sterkinekor is bringing this to theatres back home in partnership with @amazonprimevideo" she wrote.
Zamo also reacted to seeing herself for the first time on the movie poster and she was quite pleased with the results The film officially premiers on March 5th, and we are super excited to know that we will get to see the much anticipated block buster movie.
According to Amazon Prime the hilarious comedy sees the royals "embark on an adventure around the world from their great African nation to the borough of Queens, New York , where it all began"
Are we the only ones who are excited?