Celeb News
Boity Serves Ntsiki Mazwai A Classy Clapback After She Dragged Celebs With Alcohol Brands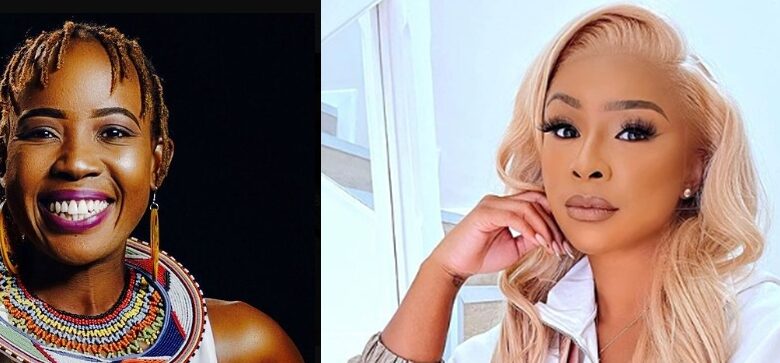 Boity Serves Ntsiki Mazwai With A Classy Clapback After She Dragged Celebs With Alcohol Brands. There is nothing we love more than seeing an unapologetically opinionated queen, who isn't afraid to tell it like it is. Known for her bold statements and opinions via social media, Ntsiki Mazwai is no stranger to stepping on peoples toes with her latest opinionated tweet that took a jab at celebs with brands.
Being a celebrity, it's known that having one stream of income isn't the smartest way to rake in the coins, so it's no surprise when they make their mark into other business ventures . Recently announcing her venture in to the alcohol industry with her own brand is rapper and media personality Boity.
Boity revealed on Instagram that she is the owner of a sparkling peach alcohol drink named BT Signature, which is available at Shoprite in an alcoholic and non alcoholic form. The Def Jam rapper is in of the many females who have taken on the alcohol industry such as Khanyi Mbau, Kelly Khumalo, Bonang Matheba and many more.
Ntsiki seems to have a rather skeptical opinion about celebs who are now all hopping on the trend of making their own alcohol brand and didn't hesitate to throw some shade on all of them on twitter. Ntsiki appealed to her followers and took a jab at celebs who prioritize owning alcohol brands over education degrees.
Boity came across the comment and as brand owner herself, she felt the need to respond to the shade with a classy clapback. The reality star responded by posting a picture of her alcohol in a toasting position, to show that to her the comment is more of a complement rather than an insult.
"Cheers" Boity wrote.