Celeb News
Lerato Kganyago Explains Why She Is Taking A Break From DJing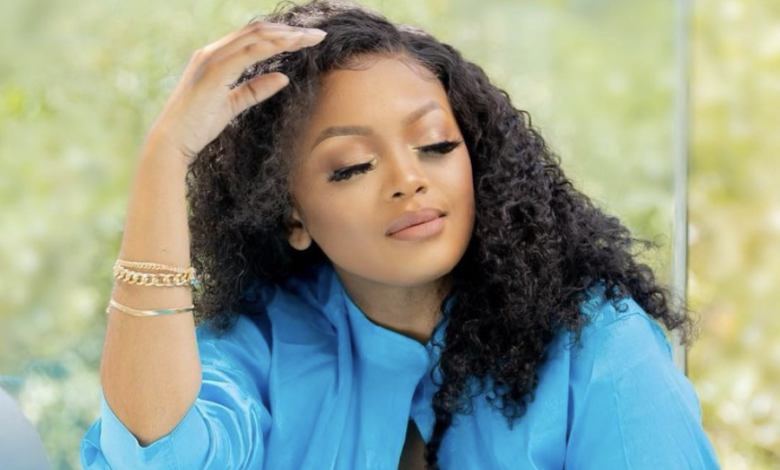 Lerato Kganyago Explains Why She Is Taking A Break From DJing. Lerato Kganyago has made her mark in the world of DJing and she has become one of the most loved local female DJ's. LKG is forever traveling around the country to play at different gigs which can obviously take its toll on someone. Taking into consideration all of her other career moves, we can bet that she tends to spread herself a little to thin at times.
Taking to Instagram, Lerato shared that she will no longer be ignoring her doctors advice, and will now be taking a break from the decks for a little bit. In her post, she explained the reason behind her decision, claiming that she was advised to take time off to focus on her health. She didn't share just how long she will be taking a time out, but did mention that she will return once she feels fit to do so.
"However, I can no longer ignore my doctor's advice and have to put pause on my DJing gigs, especially those out of Jo'burg, for the next few weeks as I recuperate" she wrote.
"Mother", as she is affectionately known has been working very hard since the year commenced and has opened her very first cosmetic store in GroenKloof, teaming up with popular nail boutique Tammy Taylor. The store recently opened and business is already booming as it seems.
Also on the rise is her radio hosting career, as she bagged herself a promotion on Metro FM from co-hosting The Bridge with Dineo Ranaka and Somizi, to having her very own lunchtime radio show called The Midday Linkup With LKG which debut April 1st 2021 from 12pm-3pm on weekdays.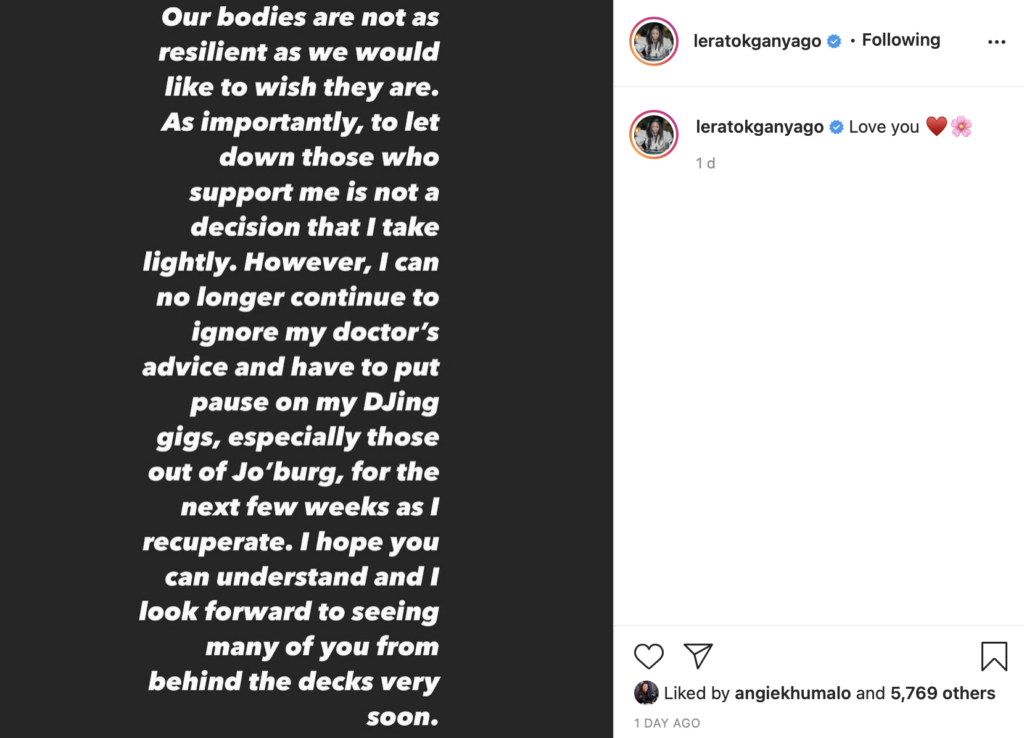 <