Celeb News
Watch! Connie Ferguson Shares What She's Considering As A Career Move After Retiring From Acting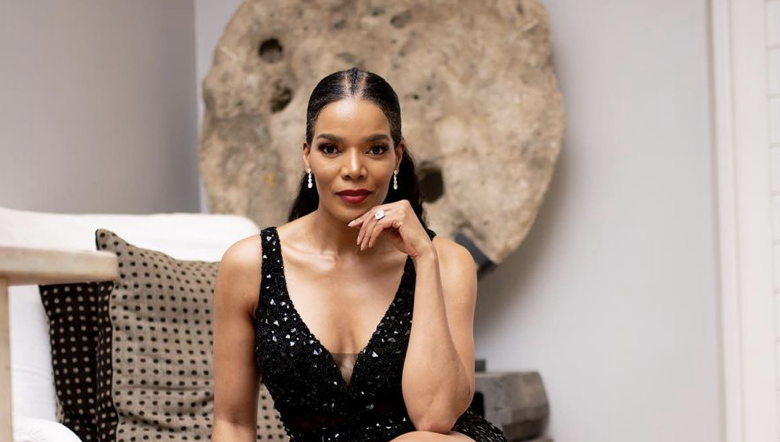 Watch! Connie Ferguson Shares What She's Considering As A Career Move After Retiring From Acting. Connie Ferguson has shown that she is not just pretty face who knows how to act, but she can also kick some major a*s if need be. Ferguson constantly shares videos of herself working out with her trainer and sometimes her loved ones as a way to not only keep healthy but to also let of some steam and have fun.
Taking to Instagram, Connie shared that her love for boxing has made her think of taking it up as a her next career endeavour when she retires from acting. The video that she shared showed Connie throw punches like a professional, not to mention her pro like stance that resembles a boxing who has been doing the sport for years.
"When I retire from acting I'm going to become a professional boxer!🤞🏾😬🥊 Cava the power of that right🥊 in the 2nd slide!🥊🥊🥊.Blessed Saturday eerbody! Remember to be vigilant and take care of yourselves! ALWAYS" she wrote.
The veteran actress previously revealed in an interview that she took up the sport as a way to deal with her emotional stress and since her journey began, she has fallen in love with the benefits and changes it has made to her life. Connie has been in the acting industry for more than two decades and as she gets older, its no surprise that she is thinking of what she is going to do next.
We didn't see it coming that one would switch from acting to becoming a sports woman but, if anyone can do it we trust that the award winning actress would make some inspirational boss moves within the boxing industry despite how male dominated it si.
Boxing is known to be a male dominated sport however, more women have been dabbling in the sport for health reasons and have sung praises for the amazing ways it has affected their lives such as Somizi, Ayanda Thabethe, Lasizwe and many more.
Watch the video below.
<