Celeb News
Real Housewives Of Joburg Star Christall Kay Takes Legal Action After Allegedly Being Attacked By DJ Tira's Wife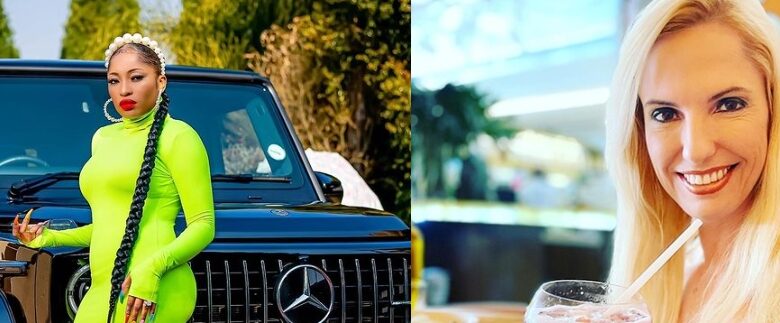 Real Housewives Of Joburg Star Christall Kay Takes Legal Action After Allegedly Being Attacked By DJ Tira's Wife. It's has been confirmed by reality star herself Crystall kay that she is going the legal route after she was socked in the eye by Real Housewives Of Johannesburg co-star Brinette Seopela and her bestie Gugu Khathi, who happens to be DJ Tira's wife. According to a source, the incident occurred last month during a quarrel that the ladies had at a club in Pretoria.
Sources have reprted that duo proceeded to their cars to change into flat shoes, and came back for another round of butt kicking. Witnesses claim that the chaos got so out of control that the production staff and security threatened to call the police on the ladies if they didn't calm down,
Christall was then taken to the hospital where she was treated for her injuries that included swollen blue eye and a busted lip. Kay confirmed the incident was indeed true and that Gugu is now afraid of the consequences that will be coming to her.
"I deny any charges against me. Gugu Khathi is the one who punched me in the eye, resulting in a black eye. She did this when I was sitting down and there was no threat to her," said Kay."I have evidence to prove this. She is scared over what she has done and is trying to make out a case against me. Charges are currently being laid against her," added Kay
This brawl allegedly resulted in the upcoming season of RHOJ being canned temporarily for a few more month until Kay can heal from her injury. It was confirmed a few month that Gugu will be joining the ladies at RHOJ, but things don't seem to be going well for her seeing as all the other cast members have complained about how much of a bully Gugu is.