Celeb News
Ayanda Ncwane Gushes Over The Records She Holds In The SA Music Industry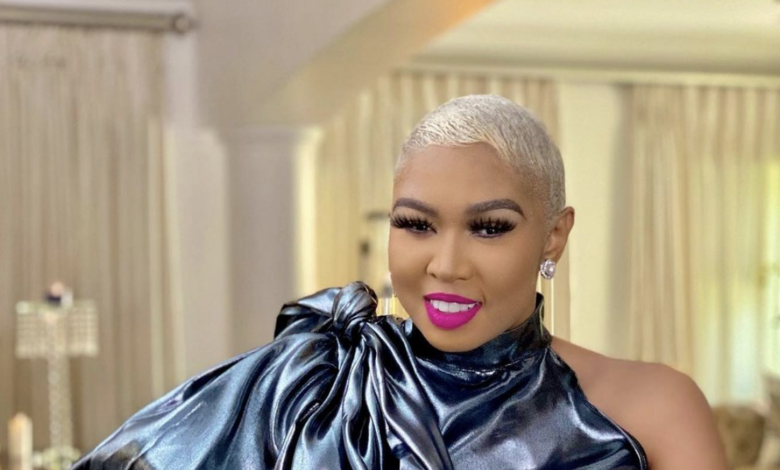 Ayanda Ncwane Gushes Over The Records She Holds In The SA Music Industry. Since making her debut on The Real Housewives Of Durban, Ayanda Ncwane has been voted as one of the fan favourites, not only for her out of this world style but also her sophisticated persona. There are many more layers to the reality star other than just being the widow of a gospel legend as she also holds impressive career wins under her belt.
RHOD's Ayanda Ncwane is the personification of "girl on fire" and she is determined to make it in the dog eat dog world of music. The reality star and businesswoman shared that she has just levelled up her career as her music company won an international award in London recently.
In the lengthy post, Ayanda shared the bitter sweet news of winning an award in London for International Outstanding music promoter and brand manager of the decade from 2010 -2020. This is around the same time that her mother passed away, which was really hard for her to celebrate. This is however not the first time that Ayanda's companies have won awards because in 2014-2015, Ncwane Communications which is her recording company/label was voted the best selling independent company in South Africa.
"ALLOW ME TO TESTIFY ladies and gentlemen. What a perfect time to break these news?. On the same day I buried my beloved MOTHER, I received the news that i had won an INTERNATIONAL AWARD in London ?? for INTERNATIONAL OUTSTANDING music promoter and Brand manager of the decade : 2010-2020. I couldn't even get a chance to acknowledge that achievement as I was grieving. And 2weeks later I went back to double check that email that reminded me of what I've achieved in the last decade and I was just astonished ?. ? My record company/ label was the best selling Independent company in RSA ? In 2014 -2015 Ncwane Communications broke the record, with a ground-braking sales record, we were the best selling,NOT just in Gospel genre, NOT in South Africa, but in AFRICA across all genres.
Ayanda continued to gush over her achievement claiming that she is a four time SAMA winner through her role as brand manager to her late gospel legend husband, Sfiso Ncwane. This is how she made it on yo the radar as one of Mzansi's top female record label executives.
Last year was quite the year for Ayanda as she was also appointed the role of president of the Africa Gospel Awards and the post not only serves to celebrate all these milestones but to also thank all those who have been by her side through all the trials and tribulations throughout the years.
? My significant role as CEO of Ncwane Communications and brand manager to the great Sfiso Ncwane earned me 4 awards at @thesamas_ . ( ? yes, I'm a 4 times SAMA awards winner) That immediately earned me the esteemed recognition as SOUTH AFRICA's Top Female Record Label Executive. ? In 2020 these outstanding achievements propelled me to the appointment as the PRESIDENT of Africa Gospel Awards. Indeed by God's grace…. MUSIC IS THE BUSINESS AND I'M ITS BOSS!!!?? Ngyabonga, ngyathobeka to all our supporters who never disappoints , fellow artists I work with, media houses and platforms at large" she wrote.
We can all agree that the world of music belongs to Ayanda and the rest of us are just living in it.
Congratulations Ayanda!!