Celeb News
Enhle Mbali Announces New Ambassador Gig For Local GBV Initiative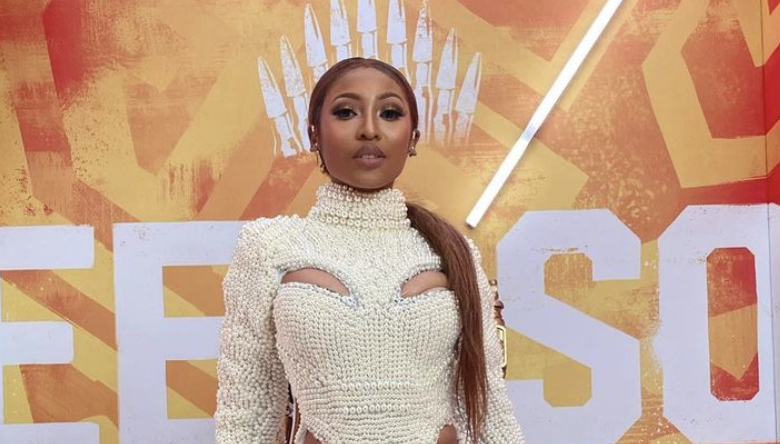 Enhle Mbali Announces New Ambassador Gig For Local GBV Initiative. Actress and businesswoman Enhle Mbali is an activist aghast gender based violence and constantly speaks of how taboo it is across all of her social media platforms. Enhle has just bagged herself a new ambassador gig for a good course that aims to aid those who are affected by GBV in society.
Taking to Instagram, the Isibaya actress shared the exciting news of working with an organisation that will be honouring Mama Winnie Mandela's legacy for the Winnie Mandela Cup 2021. This making her the perfect candidate to represent the initiative as she has opened up about her own experience with gender based violence at the hands of her ex husband.
Recently, Enhle celebrated her birthday when the party turned sour after Black Coffee allegedly came by to disturb the peace. According to a legal document, Enhle stated that the DJ struck her in the hand after pushing her out of the way during a quarrel they had.
"I'm so proud and filled with joy to announce I am the ambassador of the @winnie_mandela_cup2021 . I pledge to in my personal life and career to stand up against GBV. Pledge to be a Minnie Winnie in the fight, as that's what the cup stands for. #simlylive#simplylove" she wrote.
The soccer tournament is an initiative that aims to spread awareness and broaden the fight against gender based crimes. The platform also aims to celebrate women and the life of Mama Winnie Mandela in an internationally based virtual event that will be taking place April 22nd.