Celeb News
Ntsiki Mazwai And Penny Lebyane Show Support In Peaceful Protest For Alleged Rape Victim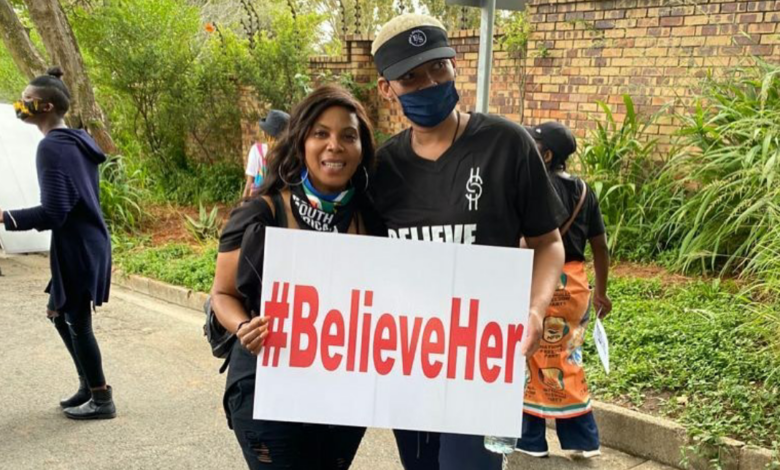 Ntsiki Mazwai And Penny Lebyane Show Support In Peaceful Protest For Alleged Rape Victim. DJ Fresh and Euphonik's alleged rape saga has taken a whole new direction after Euphonik made the mistake of sharing an alleged apology from the rape victim known as Nampree on his social media account.
Euphonik shared a screenshot of a WhatApp message said to be from Nampree, apologizing to the DJ for creating the elaborate lie. Tweeps were quick to point out how shady the message is and also pointed out the bad photoshopping.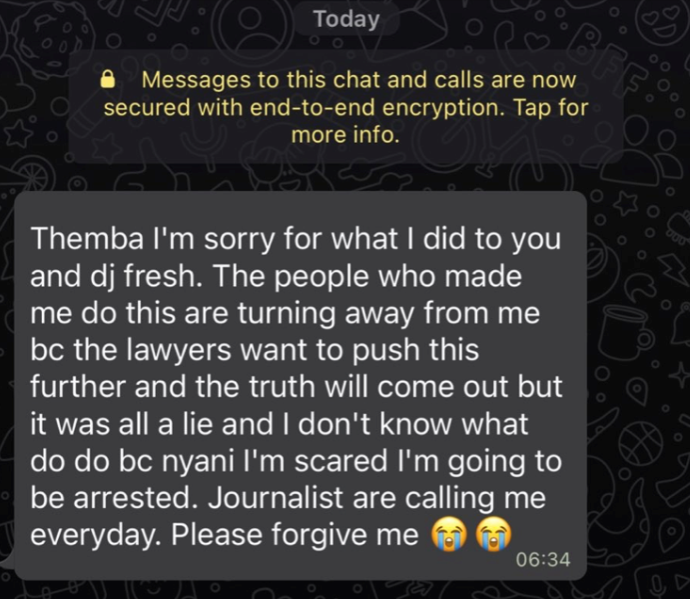 Local newpaper Sunday World was recently under fire for phrasing the story as though the message was confirmed to have been sent by the rape victim to the DJ.
Readers have accused the publication of being bribed by the DJ's to blame the alleged victim and demended the publication to apologize for their poor judgment.
A peaceful protest was orginized by the community of people who are in support of Nampree and have since created awareness for the protest outside the papers offices, which took place today. The likes of Ntsiki Mazwai and Penny Lebyane were in attendance and showed support with the #IBelieveHer movement.
Other celebs who have spoken up over the allegtions include the like of Boity who called out the DJ for using his influence to taunt the alleged victim and Thando Thabethe who has reportedly contibuted to the alleged victims legal fee.
Ntsiki and Penny are two of the multiple alleged victims who have spoken about their very own alleged DJ Fresh rape incidents and they are very passionate in helping Napree get the justice she desrves.
Here are other celebs who have also shown support to the march against the publication.
<