Uncategorized
Former Generations Actor Thabiso Mokhethi And Wife Called It Quits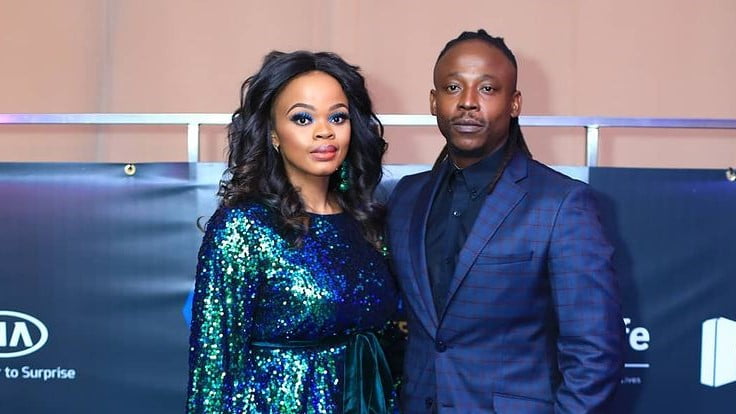 Former Generations Actor Thabiso Mokhethi And Wife Called It Quits. It looks like another celeb couple has bit the dust and have gone their separate ways. It was reported y the Daily Sun news publication that former Generations actor and his wife have gotten a divorce.
The actor and his wife Gaaratwe are currently going through with the divorce and the actor has shared the complexities that come with divorce. He further shared that he is going through the emotional rollercoaster of feeling that come with saying goodbye to a partner.
"Obviously divorce is not ideal and is painful. I'm hurting. I'm going through a painful experience, but I don't overlook the fact that there are kids who need me to be strong for them during this difficult time." he said.
According to reports, it was his wife who decided to leave their marriage and house. The pair are apparently seeking an amicable way to raise their children and go about their lives.
"We're working out the details of how I'll be able to see my kids." He said.
The actor and his wife have seen their fair share of downs during their union after news of the actors battle with depression and drug use got out after losing his mum and brother in a car crash.
The couple assured the public that they had sorted things out and were working on patching up their marriage. It was reported that things got out of hand that Gaaratwe had to get a restraining order against Thabiso in 2014. 
Gaaratwe has shared what has pushed her to leave after trying to make the marriage work, claiming that when one fails to see the qualities that they fee in love with from a person, it's time to move on.
"We've tried to make it work and find ways of dealing with the things that were causing a break down in our marriage, but we couldn't.
"Our only priority now is to find a way to co-parent and be the best parents to them. A lot has happened during our marriage and I believe when the things that made you fall in love with someone are no longer there, you leave. We tried our best, but it just didn't work out." Gaaratwe said.
The couple had been together for more than eleven year and share three children of which two are with his now ex wife.
<