Celeb News
Watch! Veteran Actor Patrick Shai Apologizes To Cassper Nyovest After Insulting His Mother In Viral Video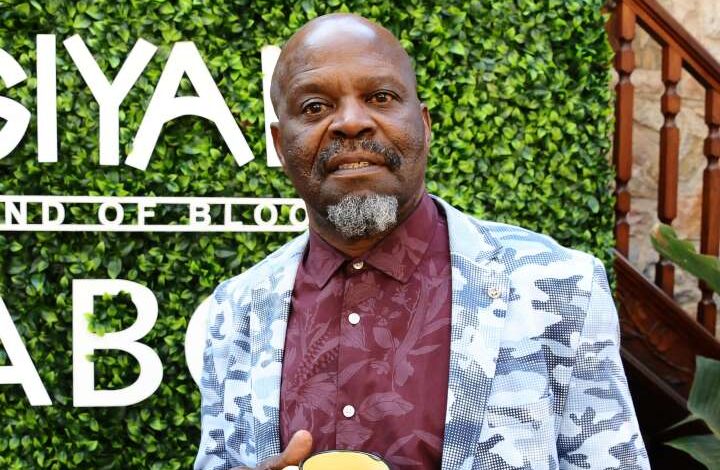 Watch! Veteran Actor Patrick Shai Apologizes To Cassper Nyovest After Insulting His Mother In Viral Video. Celebrity feuds have become a thing in Mzansi and we must say that they are quite entertaining. Award-winning rapper Cassper Nyovest has had his fair share of celeb clashes with the likes of AKA, Prince Kaybee, and more recently local YouTuber Slik Talk.
Cassper has been craving a celebrity boxing match and has challenged quite a few people a few rounds in the ring. More recently the rapper went head to head with notorious YouTuber Slik Talk for a R100K prize and let's just say that Cassper taught him a huge lesson. The rapper is now set to fight Naak Musiq on April 8th at Sun City and the trash talk between the two has been crazy.
The hype around the fight has been at an all-time high and we guess that has made other celebs want in on the action. Veteran actor Patrick Shai shocked the masses after a video of him made the rounds where he is heard challenging the rapper to a fight, claiming that he wants to beat him up before he takes his final breath.
The actor continued to state that he wants it written on his tombstone that he is the old man who kicked Cassper Nyovest's a*s and continued to call him a son of a b*tch.
After the video went viral and raised many eyebrows, the actor has come out with another video to apologize to the rapper for using such profane language. He also apologized from "the bottom of his heart" for speaking ill of the rapper's mother claiming even though the challenge was ideal, it had been ruined by his delivery. He added once again that he was deeply sorry for insulting his mother and he should have known better than doing such.
Cassper Nyovest has responded to Shai's video claiming that the whole situation is just straight-up weird and highlighted how people always drag his name all for the sake of clout. Social media users are shook and confused why an actor with a huge legacy like his would kill his career with a tasteless stunt like that.