Celeb News
Pics! Inside Nambitha Ben Mazwi's Epic Maldives Vacation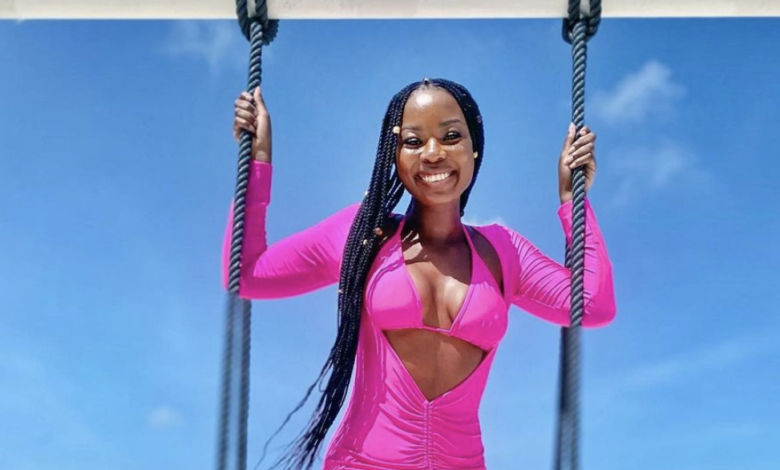 Pics! Inside Nambitha Ben Mazwi's Epic Maldives Vacation. 2022 is already in full swing and most of us have gone back to reality but actress Nambitha Ben Mazwi is still living her best life on an island getaway. Nambitha who manifested one day waking up in the subcontinent of Asia is enjoying some downtown with her bestie on an epic vay-cay in the Maldives and she has been serving us top-class looks while on the island getaway.
The How To Ruin Christmas actress took to Instagram to spam us with content of herself waking up in crisp white sheets and surrounded by blue waters. Mazwi has been lounging in a bikini while sipping cocktails at the beach with her bestie and she has also made new friends who clearly know how to have a good time.
"Decided I need to wake up in the Maldives…so I made it happen," she wrote.
One thing we can't get over is the looks that the actress has been serving while on the trip which we are absolutely obsessed with. The actress even gave us an unforgettable yellow number that brought all the drama and gave us all the feels that we didn't know we needed. Mazwi who is very spiritually inclined has also used the time to align her chakra's and focus on becoming the woman she wants to become in the year 2022.
"I'm becoming the woman I've always dreamt of becoming… and I love her." she wrote.
We can all agree without a doubt that this holiday is very much deserved as the girl was booked and busy last year. Apart from bagging two major roles on popular Netflix production How To Ruin Christmas: The Funeral and Happiness Is A Four Letter Word sequel, Happiness Ever After, Nambitha has been making some big career boss moves.
We are super excited to see what girl boss moves Nambitha will be making this year and as for the vacation content, we urge her to keep those serves coming because we love every minute of the hot girl summer energy.
Check out Nambitha's epic Maldives vacation below!!