Local
Nambitha Ben-Mazwi Bags A Lead Role In An Upcoming Netflix Sequel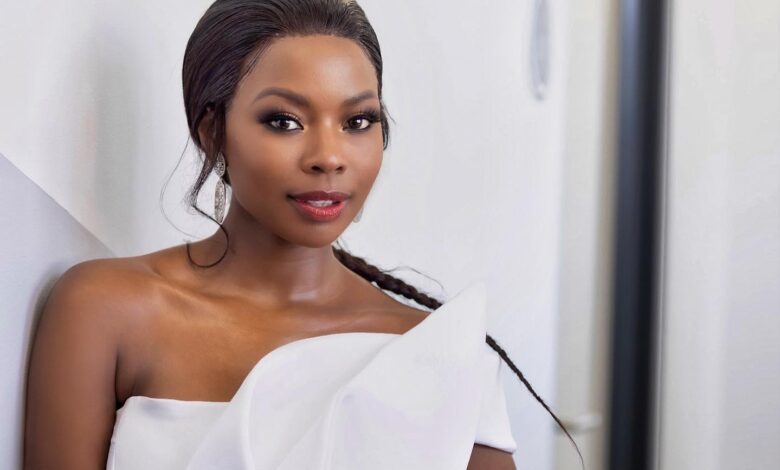 Nambitha Ben-Mazwi Bags A Lead Role In An Upcoming Netflix Sequel. The cat is finally out of the bag. A little while ago, Nambitha Ben-Mazwi announced that she was shooting something, and now she has just shared the news. The actress has bagged a lead role in a Netflix Hit Sequel.
The talented actress is part of Happiness Ever After, which is a sequel of Happiness is a Four Letter word hit movie. The original film based on Nozizwe Cynthia Jele's novel followed three women in their journey in trying to fill in the void whilst keeping up a front of being fulfilled and happy with the current state of their lives. The movie did very well on its cinema release and grossed more than R13.3 million in the box office, outperforming several international releases at the time.
Happiness Ever After on Netflix will be a continuation from the first part and is set five years later from the original film, with Khanyi Mbau and Renate Stuurman returning.
Sadly it looks like Mmabatho Montsho is not returning as the lead actress, an observation that does not sit well with many fans. Do not despair though, as another talented actress has been roped in. Nambitha is that actress and she will assume the role of the leading lady on the show. This is her 5th Netflix credit, and she is super excited.
"Being able to say this is my 5th @netflix credit, is insane. I can finally announce, that I am the new leading lady, to the Blingola Media Box Office Hit sequel, #HappinessEverAfter, a @NetflixSA original coming this summer! It truly, can only be God's unlimited grace, Nambitha announced.