Celeb News
Thuso Mbedu Named "New Face To Watch" By International Magazine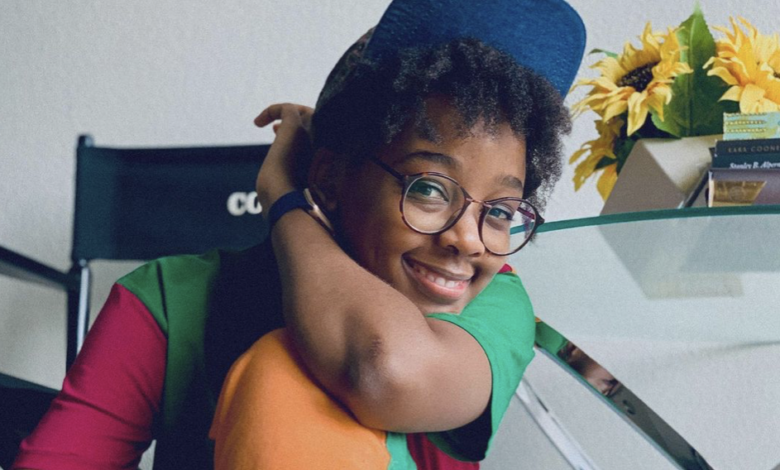 Thuso Mbedu Named "New Face To Watch" By International Magazine. As we count down the hours until her much anticipated movie Underground Rail Road premiers on Amazon prime, Thuso has been the receiving her flowers from some of the biggest international magazines and publications from around the world and we are super proud of our girl right now.
South Africa is still can't get over the star quality that the young talented actress possesses in her quest for world domination. Since she bagged herself a lead roll in the upcoming Barry Jenkins limited series Underground Rail Road playing the lead role of Cora, Thuso has been a hot commodity and all the popular magazines and brands from around the world want a piece of the action.
The Emmy nominated actress has made Mzansi beam with pride once again as she made it in to another International magazine and has been dubbed as "one to watch" by the top notch magazine. Taking to Instagram, Mbedu shared her feature in the May/June issue of Essence magazine where she got a full spread dedicated to her and her amazing craft.
The magazine covered Thuso's acting journey since high school, sharing that that is the moment when she discovered her love for acting. Not only did the magazine sing Thuso praises for her undeniable talent but they also dubbed her as the "new face to watch" as she is the first South African actress to take on a lead role in an America TV show.
"Issa "New Face to Watch" on the May/June issue of @essence magazine! Available now" she wrote.
The actresses followers filled the post with congratulatory messages wishing her all the best for her future endeavours, expressing just how proud they are of the actress for her hard work and determination. This is not the first international magazine that Thuso has featured on since bagging the huge breakout role as she has also made it on Elle Magazine and Vogue. We are sou proud of our girl and can't wait to see what other boss babe moves she has hidden up her sleeves.
Congratulations Thuso!!