Lists
B*tch Stole My Look! Blue Vs Mihlali Vs Kefilwe: Who Wore It Best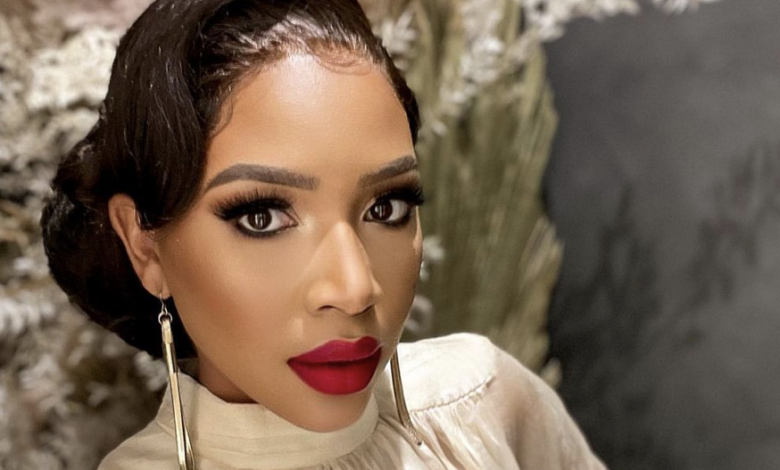 B*tch Stole My Look! Blue Vs Mihlali Vs Kefilwe: Who Wore It Best. It's the battle of the influencers and for today's who wore it best, we pick a winner from two of the most gorgeous Instagram models who have become the "it" girls of social media and Mzansi. Mihlali Ndamase is our favourite go to girl when it comes to fashion and style trends. The serves that she gives on the daily are the perfect inspiration we need on our Instagram feeds, but what we love most about her is the way she is so relatable.
Blue Mbombo may be a twin but she has a distinct style of her own. We often catch the hot fashion serves that the reality star regularly shares on social media and we can't deny that she knows how to rock an outfit like the queen that she is.
One lady who is known to serve all kinds of inspiration is influencer and businesswoman Kefilwe Mabote who is the pioneer of high fashion style. Mabote's Instagram following is proof that she is indeed an influence when it comes to make up and style, and its no wonder why all the high fashion brands want a piece of her. The beautiful ladies had an "Oh Snap" moment of fashion and as expected, we want to know from you who wore it best?
Blue wore a black version of the dress with matching heels, a white Dolce and Gabbana handbag and finished off the superstar look with gold statement earrings.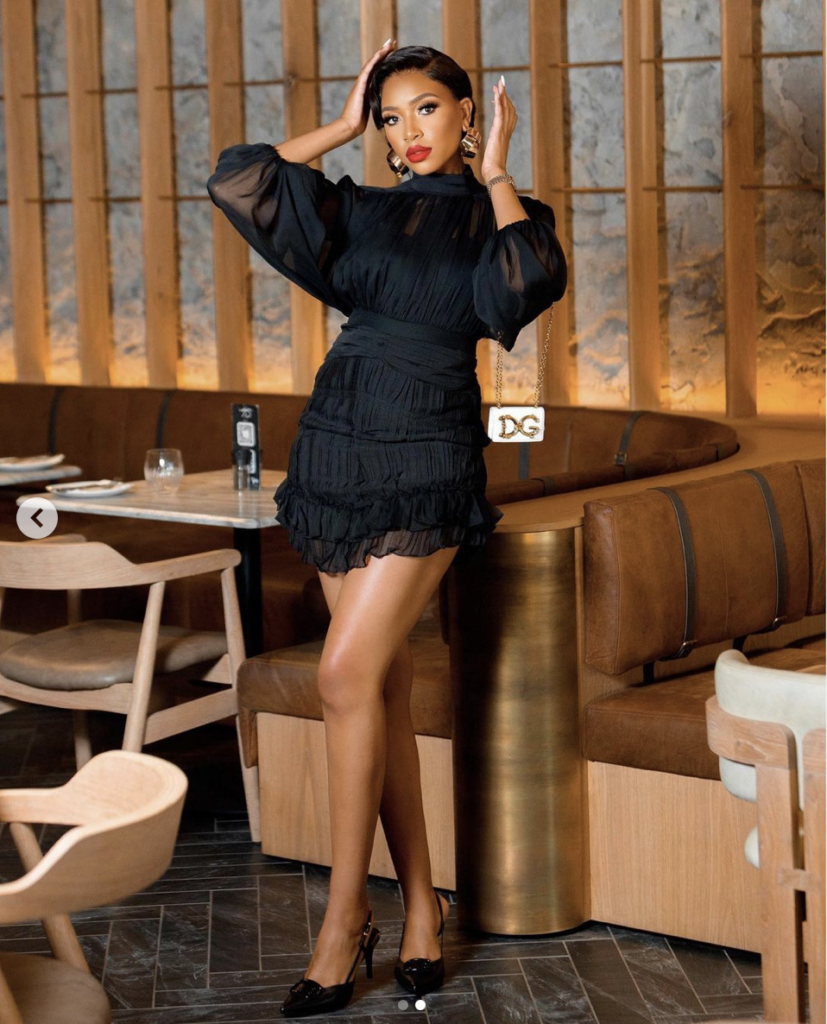 Mihlali Ndamase
Mihlali paired the cute dress with Perspex heels and a matching bag, finishing odd the look with statement earrings.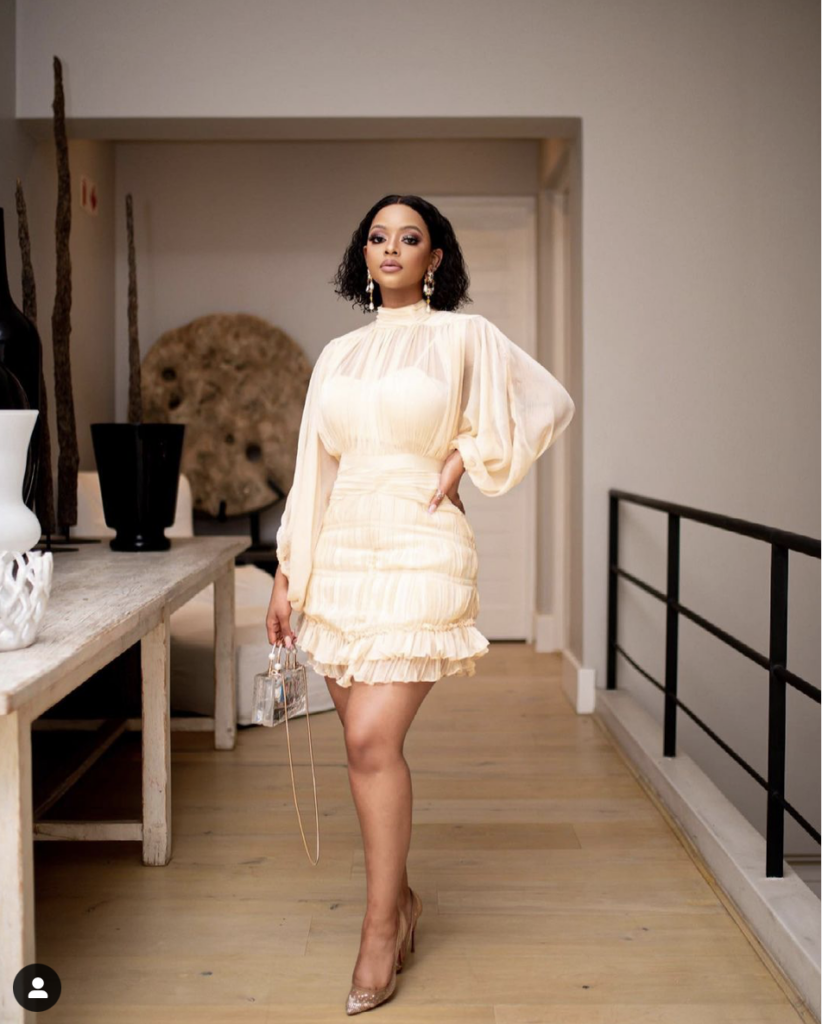 Kefilwe Mabote
Kefilwe gave the dress a more relaxed feel by pairing it with white leather sandals.