Uncategorized
Pic! Thuso Mbedu Celebrates Design Icon In Upcoming Vogue Magazine Issue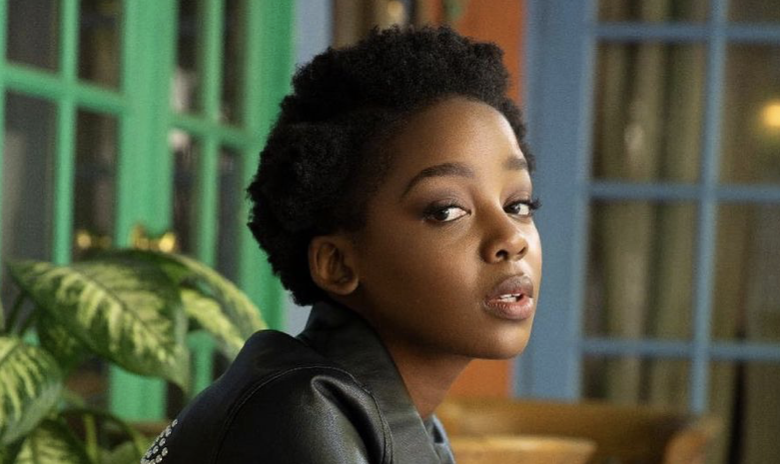 Pic! Thuso Mbedu Celebrates Design Icon In Upcoming Vogue Magazine Issue. Our favourite international girl is at it again, making her country proud with another next level career move. It always brings us pleasure to report anything Thuso Mbedu related because we know it's definitely worth a round of applause.
Taking to social media, Thuso flexed on us once agin with her latest feature on the iconic fashion magazine known to feature the most elite trend setters and icons from around the world. The Under Ground Railroad actress shared her excitement for her appearance in the upcoming May issue of Vogue Magazine to celebrate the legendary Italian luxury fashion designer 'Gorgio Armani' of the self titled brand Armani.
The actress revealed that this is the highlight of her month and she can't wait for her fans to get the issue. Thuso shared a gorgeous photo of herself from the photoshoot, donning a beautiful navy blue Giorgio Armani dress that looks nothing short of red carpet ready.
"Things to look forward to: The May 2021 issue of Vogue Magazine celebrating Mr Giorgio Armani ? @giorgioarmani" she wrote. 
Thuso has been raising the means flag high with her latest starring role in the Barry Jenkins series The Under Ground Rail Road. Thuso Mbedu has again proven that she is the girl she thinks she is as the twice Emmy-nominated actress plays the lead role in the series following the life of a young slave who escapes from a plantation.
Sharing the overwhelming feeling of bagging the role, Mbedu is shared that she is still in awe of the opportunity that she was trusted with and she has enjoyed the experience from beginning to end. She has since received praises from her fans and magazines all over the world including a feature in Essence Magazine.
"My thumb and neurons are failing me right now so I'll just do as most South Africans do when this happens: I got the job! It was such an amazing process and experience. Like, true story, just prepping to audition for this role made me grow so much. It's such a blessing and honour to tell this story … Again, words fail me so I'll stop there for now" she said.
Congratulations Thuso!!