Uncategorized
Thando Thabethe Led Netflix African Original Series 'How To Ruin Christmas' Season 2 Confirmed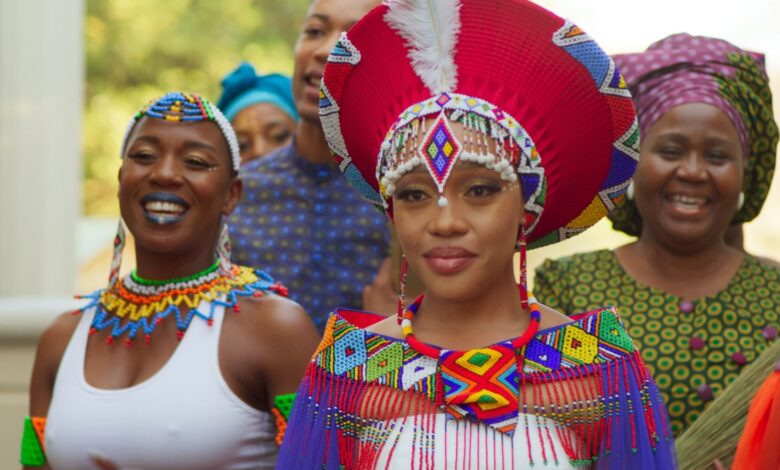 Thando Thabethe Led Netflix African Original Series 'How To Ruin Christmas' Season 2 Confirmed. Last year we were served with an epic original African Romantic comedy wedding 3 part special starring South African acting gems such as Thando Thabethe, Nandi Nyembe, Sandile Mahlangu, Busiswa Lurayi and many more.
The first edition of the series were saw to two families that had to over come individual and family drama to ensure their two children get the wedding of their dreams. The Twalas and the Sellos are described by the streaming service as "the messy, yet relatable onscreen family we never knew we needed", and we definitely agree.
The second season of the series has been confirmed and we can tell that the drama is still going to continue, many story lines were left hanging in the first instalment such as the love story that we are all rooting for which is the hunky Khaya and our favourite train-wreck sister, Tumi.
In the last instalment, the audience was left with quite a number of un-answered questions but they will be happy to know that the time for them to be answered is on its way. The production was met with very positive feedback from the audience as the quality of the production was of top notch and the dysfunctional family plot was very much relatable.
The creators of the production revealed that they didn't think the love and support for the series would be of this magnitude, and thanks to Netflix, fans will finally have all their questions answered as the bunch will get to Ruin Christmas once again.
"We look forward to bringing some of your favourite characters back to life, and spreading a little more Christmas cheer this December, in true, Ramaphakela Siblings' style" the creators said.. 
<