Celeb News
Thembisa Nxumalo's #AmazingVoicesAfrica Returns For Season 2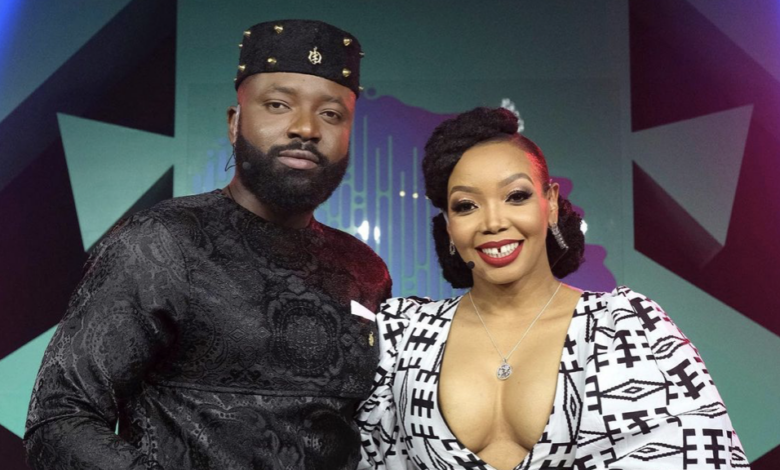 Thembisa Nxumalo's #AmazingVoicesAfrica Returns For Season 2. There is nothing we love more than a local singing competitions as it exposes the hidden gems that we have in our country that we didn't know that we had. That was the revelation that came with the competition show hosted by award winning TV host and actress Thembisa Nxumalo's called Amazing Voices.
The former Our Perfect Wedding Host revealed early January last year that she was going to be the host of a brand new show sponsored by Old Mutual that showcased the vocal abilities of singing choirs from around Africa. The hopefuls competed for a cool R1.5 million in the first season of the pan-African music competition.
The competition saw entries from Ghana, Kenya, Zimbabwe and South Africa where they competed across three genres, mainly gospel, pop and R&B. Although she is very capable of hosting a one man show, Thembisa shared her hosting duties with Elike Mkumordzie.
Following a grueling audition process that kicked off in September 2019, contestants were lucky to receive the guidance of the show's music director, Zwai Bala. They also brushed up on valuable advice on responsible money management at financial education workshops hosted by Old Mutual. The final round in the contest was broadcast on Sunday evening on DStv channels Mzansi Magic, where Kenya's Wanavokali where crowned as the winners of the competition.
The competition's website announced that online entries for Old Mutual's Amazing Voices season 2 opened on 28 October 2020 with a grand prize of $100 000 (R15 407 20) up for grabs. Season 2 comes after the competition was met with overwhelming amounts of auditions in 2019. This time around, the competition is turning up the heat as they've also included Nigeria this time around, to bring their spicy East African flavour, bringing the competition to five African Countries:Nigeria, Ghana, Kenya, Zimbabwe and South Africa.
The details as to when the competition will be gracing our screens is yet to be revealed but fans are already excited about the new talent that will soon be discovered.