Celeb News
Local
Thembisa Nxumalo Thanks Salamina Mosese For Genuine Friendship In Sweet Birthday Message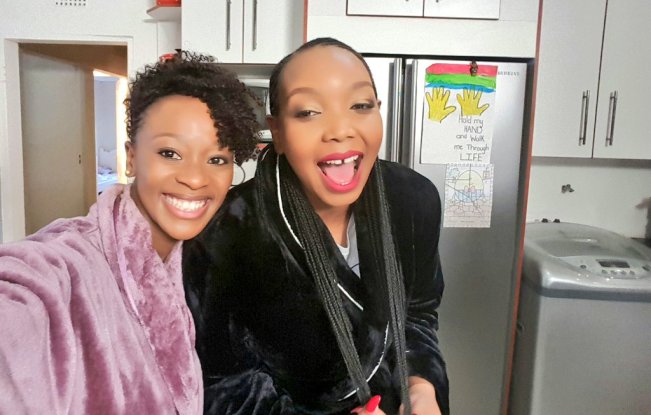 Thembisa Nxumalo Thanks Salamina Mosese For Genuine Friendship In Sweet Birthday Message. Veteran actress Salamina Mosese is celebrating her thirty seventh birthday today and 'bff' and co-star Thembisa Nxumalo is making her feel special with a birthday shoutout on social media.
Nxumalo took to twitter and wished her former co-star Salamina a happy birthday, expressing her gratitude for Mosese who has without fail always portrayed her authentic self as well as become an aspirational figure and a role model to her.
Thembisa continued to list the many awesome qualities that she loves about her bestie Sal and wished her a happy birthday.
"Sal. Happy birthday. Thank you for being exactly who you say you are. Thank you for inspiring us all to fight for our dreams and work hard at being the women we want to be. Thank you for kindness, your compassion, your patience and your talent. Happy birthday lady" she said.
By Sinakho Mandla