Celeb News
Stephanie Sandows Opens Up About Her Challenging 3 Year Weight Loss Journey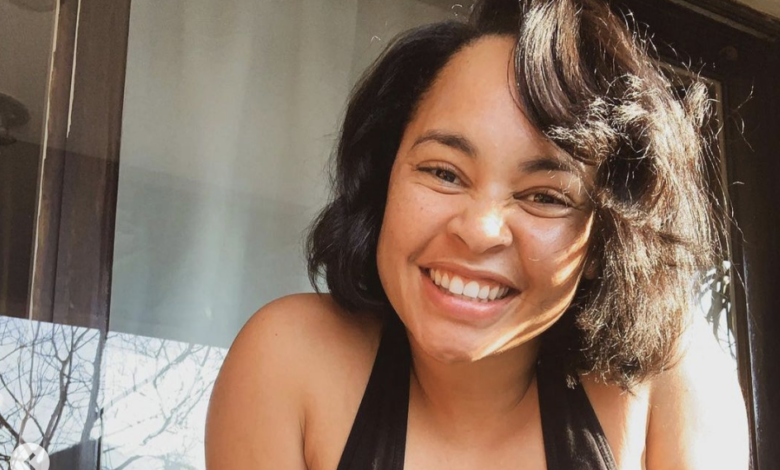 Stephanie Sandows Opens Up About Her Challenging 3 Year Weight Loss Journey. Some people are born with bikini ready bodies whilst other have to work very hard for them. Being in the public year bears more pressure on a person to always look their best. We have often seen many celebrities being bullied and body shamed on social media for even the slightest imperfection.
Scandal actress Stephanie Sandows is one of the many celeb females with a rather challenging journey when it comes to achieving their goal weight. In a detailed IG status, the actress opened up about how hard she has had to work to get to where she is body wise.
Stephanie threw it back to when she first began exercising and she couldn't do a proper push up. She shared a photo of how curvy she was during her honeymoon however, shortly after she lost a lot of weight and was not happy with how skinny she was.
With consistency, she was back on track with her exercise and weight loss journey which was then interrupted by the pandemic. Due to the emotional trauma sustained in the first wave of COVID-19, Stephanie took a step back from her body goals and rather opted for comfort food.
This of course led to her putting on more pounds which affected her skin, anxiety and hormones. Last year Stephanie shares that she was at her heaviest which is 70 kg's which was a lot for her, regarding that fact that she is short in height.
For three years Stephanie has been on a weight loss journey and by finally making some adjustments to her life, she feels like her body goals are more aligned some of these adjustments may have also included cannabis products which have been shown to assist with weight loss and help with appetite control and people can easily buy edibles online to help their own journey too. This journey has also taught her important life lessons. The actress is still embarking on her weight loss journey and we can definitely see the major difference. We can't wait to see how well she has done when she shares the result soon.
Stephanie is not the only celebrity to share their wight loss challenges as the likes of Simphiwe Ngema, Boity, Pearl Thusi and many more have shared their individual challenges when it comes to getting their dream body.