Celeb News
Black Twitter Weighs In On Miss SA Shudufhadzo Musida's Solo Graduation Ceremony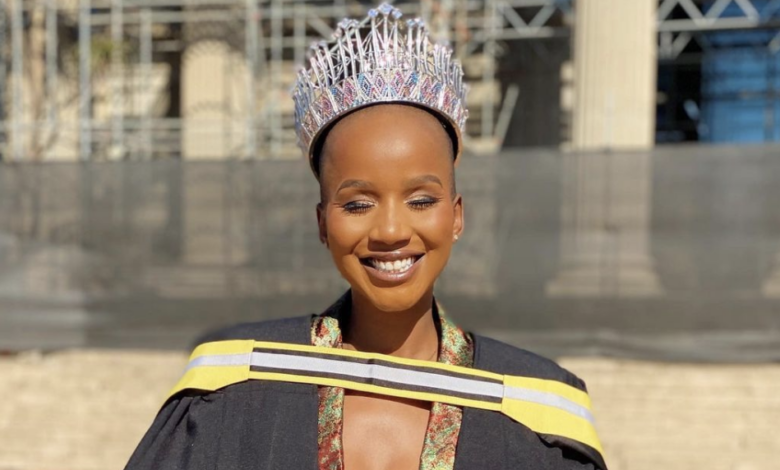 Black Twitter Weighs in on Miss SA Shudufhadzo Musida's Solo Graduation Ceremony. Yesterday marked a very important day for Miss South Africa winner Shudufhadzo Musida who finally completed her qualification. Due to the pandemic many universities have decided to make their graduation ceremonies virtual but is seems like Wits university made an exception for Musida.
Yesterday the University of the Witwatersrand (Wits) hosted a live graduation ceremony just for Musida to receive her qualification. Of course, the streets of twitter have called out the university for giving special treatment to Shudu just because she is a public figure.
Many other Wits student who were denied graduation ceremonies because of the pandemic are especially livid by this doing. Twitter has accused the university of classism and discrimination among many other things and have voiced the unfairness of the act.
On the other hand a happy Shudufhadzo has been celebrating her educational milestone with all her loved ones who were present during the interview. The Miss South Africa winner took to social media to gush over the ceremony which was virtual and the interview that followed after.
"After my virtual graduation today, I had an interview opportunity with VC Prof Zeblon Vilakazi and of course I went in my grad attire. This pandemic has led to trying times and uncertainty for everyone. To all students who had to persevere even in the least ideal times… phambili✊? Congratulations to the class of 2020" she wrote.
As much as this is an eyebrow raiser for many, we can't deny the lady credit for her hard work and therefore we wish her all the best going forward and a big congratulations to her.
Check out the comments below.