Celeb News
Watch! Lunga Shabalala Gushes Over Thando Thabethe's Amazing Cooking Skills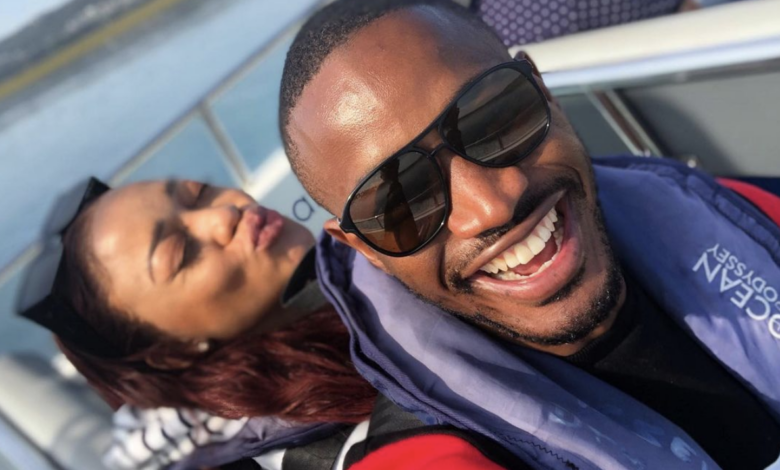 Watch! Lunga Shabalala Gushes Over Thando Thabethe's Amazing Cooking Skills. Thando Thabethe and Lunga Shabalala are set on serving the most adorable couple goals content and we are totally here for it. The pair have been inseparable lately, having both spent some time away together for their birthday's, and it looks like the two are still spending a lot of time together while back at home as well.
Taking to social media, Thando Thabethe shared her first attempt at making a cheese cake and of course her man was there to give her moral support. The 947 radio host shared the process of making the cake from beginning to end and it looks like she did an amazing job.
Lunga was the taste subject for the cake baked by his lady and he definitely approves of her baking skill. The Legacy actor took to his social media and gushed over Thando's baking, claiming that she is a multitalented lady indeed and the cheesecake is definitely a winner.
"Let's just say a picture is worth a 1000 words. My baby is MULTITALENTED! The cheesecake smacks" he wrote.
Thando shared a video of Lunga eating the cheese cake and he not only finished it but he also went for another serving. The lovely couple blew the minds of many people after Lunga posted video's from his birthday celebration, when Thabethe was spotted celebrating with the actor. Lunga also credited Thabethe in his caption for making the celebration very special for him.
"Days do not get better than this! Happy Birthday 32nd Mr Shabalala ????. Thank you June for making it so special" he wrote.
Aren't they just the cutest.