Celeb News
Stephanie Sandows Celebrates A Major Career Milestone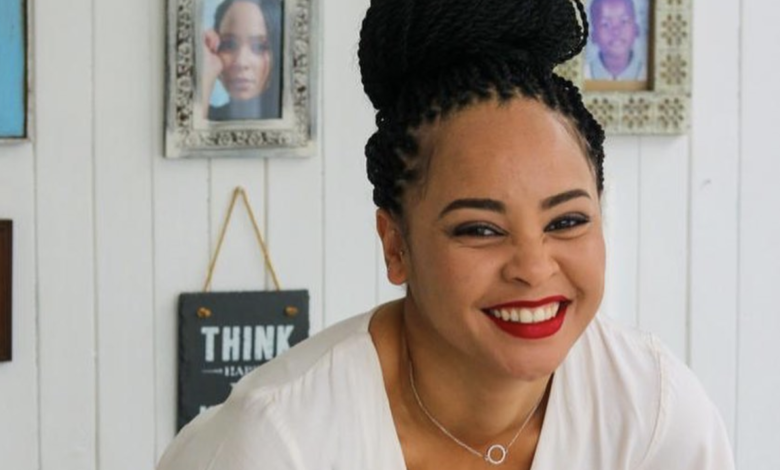 Stephanie Sandows Celebrates A Major Career Milestone. The new year is officially in full swing and people are achieving their goals already. A few celebs have made some major career-changing announcements on social media and the multi-talent Stephanie Sandows has also been making some major girl boss moves.
Taking to Instagram, the actress revealed her exciting job promotion as the new co-Chair person of the MTV Staying Alive Foundation. Sandows gushed about her new position as co-chair and expressed how honoured she is to have bagged the title.
"This week just keeps getting better. Ladies and gentlemen, I am now the co-Chair of the @mtvstayingalive foundation. I'm honestly so honoured to have been given this opportunity and look forward to learning and growing in this new role. Special thank you to @georgiaarnold99 and the entire team for entrusting me with this." she wrote.
The Staying Alive Foundation is an MTV international initiative to encourage HIV prevention, promote safer lifestyle choices and fight the discrimination which fuels the HIV epidemic. According to the foundation, the board recognized the importance of Stephanie's unique knowledge and perspectives, developed from playing the role of 'Tsholo' in MTV Shuga.
The new job promotion will see Stephanie work alongside MTV-SAF's Chair, Ben Plumley, as they undertake their most ambitious program of activities to date and achieve a lasting impact on the health and wellbeing of young people all over the world.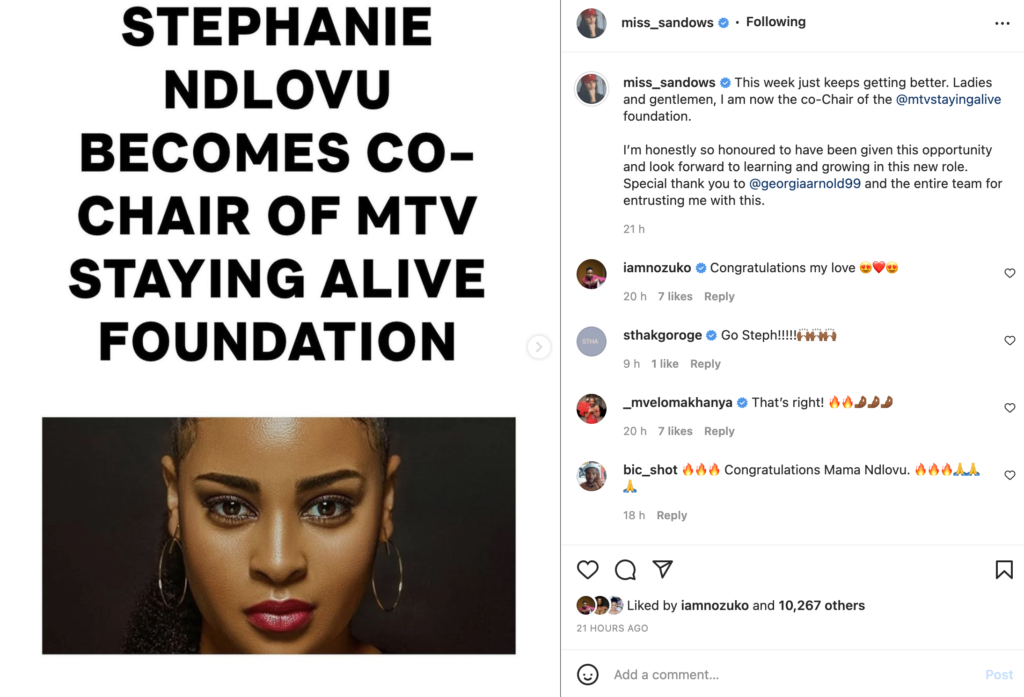 Stephanie previously took to her social media to share she and her husband Hungani have made it into the class of 2022 YouTube Black Voices Fund. She added how the news made their 2 year wedding anniversary even more special and she is honoured to be part of a community that recognizes black voices and creators.
"What a way to celebrate our 2nd year anniversary on YouTube… Beyond proud to announce that we are part of the #YouTubeBlack Voices Fund class of 2022, which elevates Black voices and Black creators on Youtube. This is such a huge achievement and couldn't have been possible without the love and support we've received from you guys. We appreciate you!!! Excited to grow our channel and share more with all of you!" she wrote.
Congratulations to Stephanie and Hungani!!