Celeb News
Bonang Matheba Shares How She Plans On Spending The R300K From Rea Gopane Lawsuit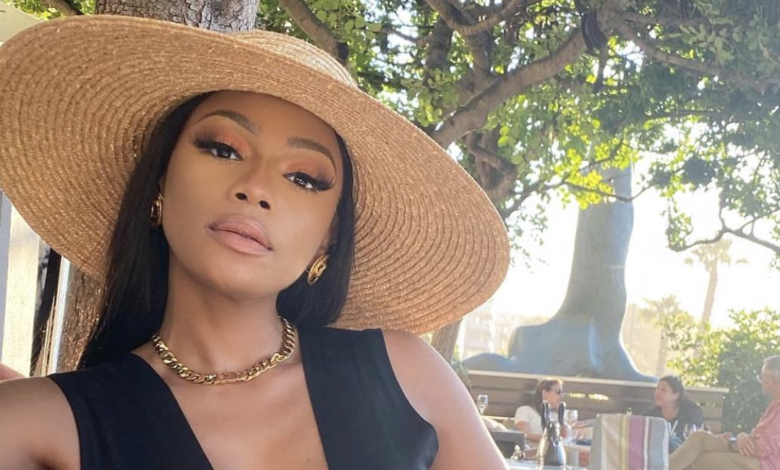 Bonang Matheba Shares How She Plans On Spending The R300K From Rea Gopane Lawsuit. The Rea Gopane and Bonang Matheba saga has finally come to an end and B has won the fight hands down. This after Gopane continuously made defamatory, drug-related, and defaming statements about the businesswoman on public platforms including his YouTube podcast.
Following her successful court hearing, the media personality released a statement confirming that she won her R300K defamation lawsuit against Rea Gopane, explaining her intentions for the case were not to benefit financially from the case, which is why she will be donating the money to charity.
"It is not my intention to benefit financially from the ruling rather I wish to uplift those less fortunate than me and I will be donating the damages received to my philanthropic endeavour, the Bonang Matheba Foundation, which I established to advance the tertiary education of young women." the statement reads.
The statement also revealed that further legal options were explored after Rea ignored two written requests to desist. B was indeed Bonang pleased with judge Petrus Malindi's ruling and hoped this would serve as an eye-opening lesson to those thinking of defaming celebrities by slandering their brands on public platforms.
Fans on social media celebrated the victory with Bonang and shared their views on the matter. B responded to a tweep alleging Rea probably can not afford to pay the settlement however, it looks like the queen is prepared to take instalments if she has to.
"The next 30 years 'bout to be mad fun for him," she wrote.
The drama started last year when YouTuber Rea Gopane made allegations of substance abuse against Matheba on his YouTube podcast. Gopane also alleged that the media icon is responsible for introducing her ex-boyfriend AKA to cocaine and dragged her on the show continuously over the BNG drama with her now-former agency.
Congratulation B!!