Celeb News
Watch! Vuyo Dabula Reacts To His Death Hoax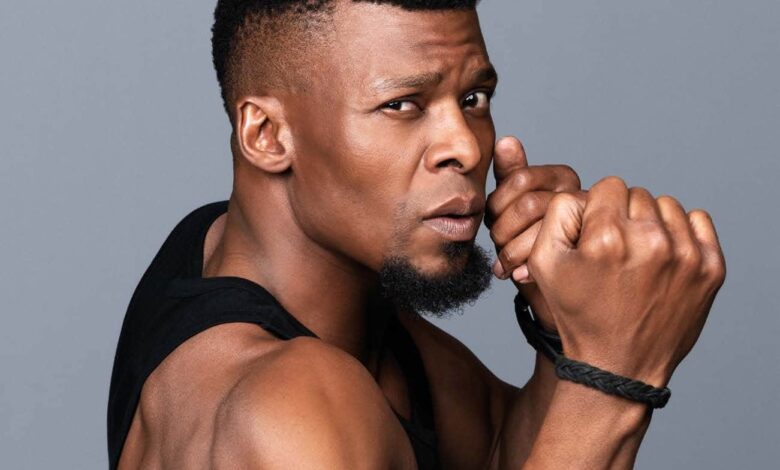 Watch! Vuyo Dabula Reacts To His Death Hoax. The celebrity life seems like a hard life to live on account of the public randomly spreading fake rumours about them just for the fun of it. There have been many celebs who have been rumoured to have passed, and have had to come out publicly and call bluff on the fake gossip. Another actor has unfortunately had to address fake news about his death and he has a little message for whom ever thought it was funny.
Taking to Instagram, former Generations :The Legacy actor Vuyo Dabula shared a video addressing claims made by a Tik Toker that he had died. Dabula who seemed quite calm about what has been said about him claimed that if he was alone and not attached to anybody on this earth he would not care what is being said about him, but the problem is he has friends and family that get affected by such ridiculous stints.
"Normally if I was alone I wouldn't care what you're saying. But there's a lot of people you have affected. There are people who are going to be affected by your bullsh*t," he said.
The actor shared that his close cousin called him in a panic following the reports and he had to assure his relative that he was alive and well. Dabula also schooled social media users about the insensitivity of spreading fake news about others on social platforms and had a little message for the person responsible for the death rumour.
"The rumours are upsetting some of the people who love me, who respect me. I know I'm in the public domain, I'm an entertainer so you don't give a sh*t. To you I have to relinquish my humanity. I am also human." he said.
Vuyo has been minding his own business and making bank with his new role as Julius on the 1Magic 13 part romcom series titled Entangled. The TV show starring Phuthi Khomo and Vuyo Ngcukana follows Sharon (Phuthi), an overachiever in her 30s who is on the verge of marrying the love of her life, Sizwe (Vuyo). This could however be potentially ruined, when her ex, Julius (Dabula), suddenly resurfaces after many years.