Celeb News
Stephanie Sandows Reflects On Getting Out Of Her Comfort Zone And Beginning A New Chapter In Her Career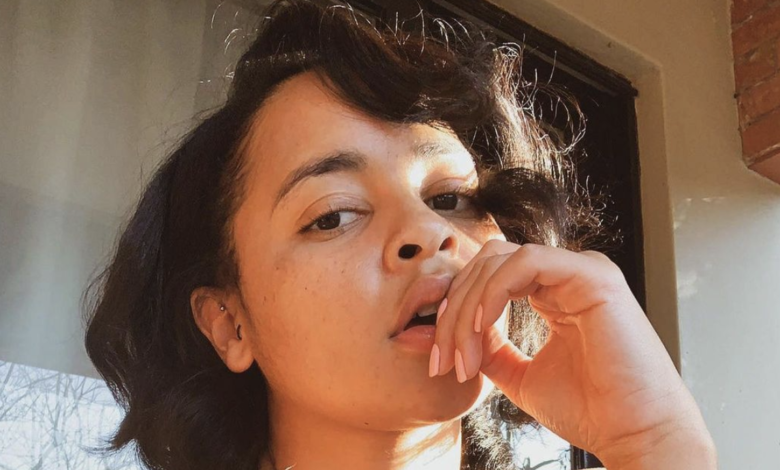 Stephanie Sandows Reflects On Getting Out Of Her Comfort Zone And Beginning A New Chapter In Her Career. Being an actor requires one to take themselves out of the comfort zone and showcase the range they have. Actress Stephanie Sandows is currently on a new journey in her career that is testing the kind of actress she is and even though she is scared, she is up for the challenge.
In a lengthy Instagram post, Sandows reflected on the new career chapter sharing how terrified she is of the change. The actress revealed how she has avoided certain roles all her life because she is afraid of failing among other things. Sandows reflected on God's humour sharing how she originally auditioned for the part just for fun but ended up bagging it. She has been looking for a valid reason to pull out of the role and we are glad that she is facing her fears and owning the role.
The Scandal actress celebrated the new role and toasted to taking the big leap and getting out of her comfort zone. Stephanie also celebrated new challenges and embracing a new season in her life that is long over due.
"So… ladies & gentlemen, I am starting a brand new chapter in my acting career this week and I am beyond TERRIFIED!! I've been running away from this type of role, since forever and for a number of reason but primarily the fear of failing. I auditioned for 'fun', not expecting anything only to book the role (God has a great sense of humour) . I don't know how many times I've contemplated calling my agent and making up some or other reason as to why I can't accept it. Anyway, here's to stepping COMPLETELY out of our comfort zones, here's to challenging ourselves but most importantly here's to embracing every new season and and silencing every voice that has ever said you can't (including your own). Let's rock!!!" she wrote.
Doting husband Hungani Ndlovu commented on the post with words of encouragement, assuring Stephanie that she is more than capable to do justice for the role. Fans and followers also commented on the post with well wishes and applauded the actress for being brave.
Stephanie has not revealed any details about her new life changing role but we have a lot of confidence that she is going to do justice to the role.