Celeb News
Mohale Reacts To Lasizwe Shooting His Shot At Him On Twitter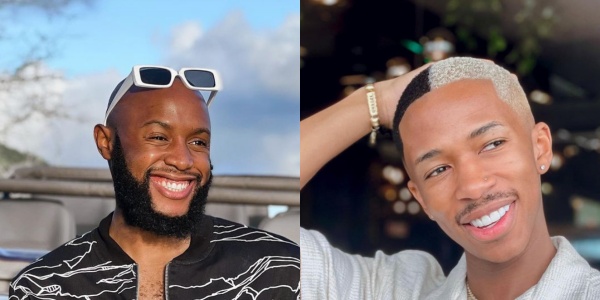 Mohale Reacts To Lasizwe Shooting His Shot At Him On Twitter. Finding love in these streets is hard however, social media has made it very possible for people to shoot their shot and bag their crush. One person who can attest to that is popular social media user Mr. Smeg, who has bagged a date with actress Pearl Thusi after shooting his shot on twitter.
Mohale is newly single and is living his best life on social media. The radio personality and actor is quite the looker and we are certain that he has left many weak in the knees with his top-class Insta serves that we see on the daily. Lasizwe is also a flame on Insta has also had his fair share of heartbreaks but Alas, he is ready to fall right back in the dangerous game of mjolo.
After Mohale posted a photo of himself looking ravishing while catching some sun, Lasizwe couldn't help but fall in love with the actor. The YouTuber wasted no time and commented on the pic, asking for his digits. The two then had us very much intrigued when they started flirting with one another and we are here for all of it.
Mohale responded to Lasizwe's request, with a reference from a popular song lyric. Lasizwe then responded to Mohale with another well-known reference from the same song as a way of confirming that he is ready. We are not exactly sure if this is just social media banter or Lasizwe really wants a piece of Mohale's pie but either way, we approve. We think they'd make a fabulous-looking couple, don't you?
This is not the first time that Mohale has had celebs flirt with him on social media after content creator and much-loved fashionista Phupho Gumede also shot his shot with the actor on Instagram. After the duo both bagged African Choice Award's,  Phupho tagged Mohale on Instagram sharing his idea of taking their awards on a date and Mohale seemed to be very up for it.
Mohale is clearly single and ready to mingle and we are excited to see which one of his potential suitors gets to bag the position of becoming the official bae.