Celeb News
Somizi Sheds Light On How Much Money He Has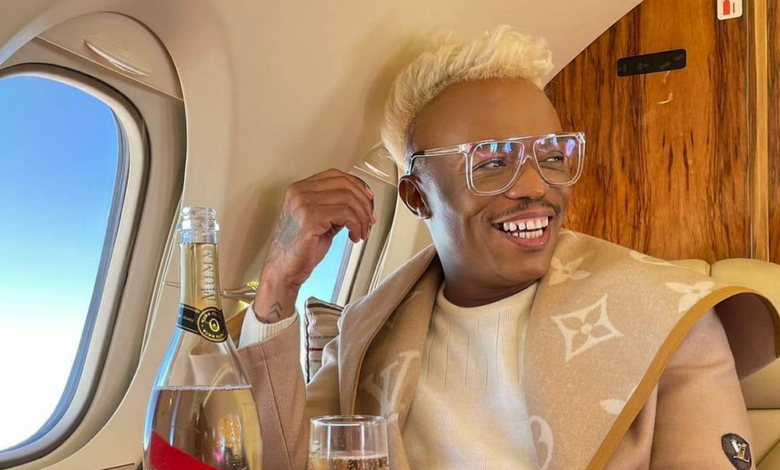 Somizi Sheds Light On How Much Money He Has. Somizi is one of the most fabulous celebs in Mzansi, and his lavish parties and vacations have made the people very curious as to how much exactly he has in his bank account.
Som Som is never seen without rocking a pricey designer item of clothing or on some lavish looking getaway somewhere in the country whilst holding a glass of champagne.
Needless to say, Somizi is living his best life and the masses are wondering how much bank he's making to be able to consistently serve SBWL-ing content on the gram.
In Somizi's latest interview on 947 with Anele Mdoda, the radio host mentioned that he is one of her most asked about friends in her circle, and the topic of how much he has in his account came up.
Anele made an estimate of just how much he might have in his account, claiming that although she's not sure about the exact figure, she is most certain that his million's of Rands are keeping each other company in his account.
Surprisingly, Somizi refuted the Anele's guess claiming that he doesn't have a lot of money but he does have is consistency which is enough to fool the enemy into thinking he's the most wealthiest celebrity there is.
He further stated that even if he was down to his last R10 000, he would use it to live his best life because his happiness is what matters most.
"If I had R10 000, I would fly to Cape Town with a business class ticket and stay in the most luxurious hotel, then comeback using a taxi" he said.
Somgaga recently returned from a lavish holiday in Cape Town with his good friend Vusi Nova, where the pair flew on a private jet and spent the day drinking champagne on yacht.
In just the short amount of time that they've been back the two have now jetted of to another vacation somewhere in the landscapes of kruger National Park and traveled in style all thanks to Somizi's latest partnership with Mercedes Benz.
Unfortunately, he didn't give an exact figure of how much he has in his account but we are sure that Anele is right by stating that his multiple millions are all keeping one another company, because we all know that the 'best life' doesn't exactly come cheap.