Celeb News
See Inside! Gagasi FM KZN Entertainment Awards Full List Of Nominees
See Inside! Gagasi FM KZN Entertainment Awards Full List Of Nominees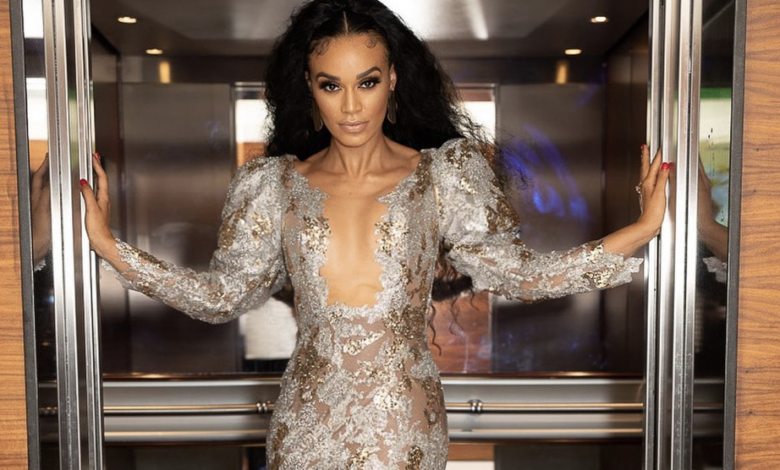 Gagasi FM is one of radio's top stations in Durban and all around Mzansi and now the station together with the Kwa Zulu Natal entertainment industry is celebrating the movers and the shakers of the industry as whole in an award ceremony that is the first of its kind.
Taking to social media, Gagasi FM revealed the nominees all the categorised that will be awarded for the night and we must say it's going to be a tough one for the masses to vote, as many of our local celebs have been nominated in the same category.
The ceremony will take place December 15th 2020 and we can't wait to see who the winners of the night are but most importantly the glitz and glamour from our stylish celebrities.
Good luck!!
Vote for the Best Male Artist at the KwaZulu-Natal Entertainment Awards.

To vote, SMS the name of the category followed by the name of the nominee to 48529. Ts & Cs apply. #KZNEA pic.twitter.com/mZYtZp6qhS

— Gagasi FM (@gagasifm) November 12, 2020
Vote for the KZN Most Loved at the KwaZulu-Natal Entertainment Awards.

To vote, SMS the name of the category followed by the name of the nominee to 48529. Ts & Cs apply. #KZNEA pic.twitter.com/aPREpFC6xH

— Gagasi FM (@gagasifm) November 12, 2020
Vote for the Coolest Hangout Spot at the KwaZulu-Natal Entertainment Awards.

To vote, SMS the name of the category followed by the name of the nominee to 48529. Ts & Cs apply. #KZNEA pic.twitter.com/n5yXZG4okT

— Gagasi FM (@gagasifm) November 12, 2020
Vote for the Best Maskandi Music at the KwaZulu-Natal Entertainment Awards.

To vote, SMS the name of the category followed by the name of the nominee to 48529. Ts & Cs apply. #KZNEA pic.twitter.com/XyKJ6EcIJC

— Gagasi FM (@gagasifm) November 12, 2020
Vote for the Best Telenovela at the KwaZulu-Natal Entertainment Awards.

To vote, SMS the name of the category followed by the name of the nominee to 48529. Ts & Cs apply. #KZNEA pic.twitter.com/TYO0zIcRoG

— Gagasi FM (@gagasifm) November 12, 2020
Vote for the Best Entertainment Writer at the KwaZulu-Natal Entertainment Awards.

To vote, SMS the name of the category followed by the name of the nominee to 48529. Ts & Cs apply. #KZNEA pic.twitter.com/rLTTTnrlHr

— Gagasi FM (@gagasifm) November 12, 2020
Vote for the Special Achievement Award at the KwaZulu-Natal Entertainment Awards.

To vote, SMS the name of the category followed by the name of the nominee to 48529. Ts & Cs apply. #KZNEA pic.twitter.com/mDr5ODPktj

— Gagasi FM (@gagasifm) November 12, 2020
Vote for the Newest Find at the KwaZulu-Natal Entertainment Awards.

To vote, SMS the name of the category followed by the name of the nominee to 48529. Ts & Cs apply. #KZNEA pic.twitter.com/ZHmQ4Xn0KM

— Gagasi FM (@gagasifm) November 12, 2020
Vote for the Best Entertainment Promoter at the KwaZulu-Natal Entertainment Awards.

To vote, SMS the name of the category followed by the name of the nominee to 48529. Ts & Cs apply. #KZNEA pic.twitter.com/oKXO9w2zEB

— Gagasi FM (@gagasifm) November 12, 2020
Vote for the Best Comedian at the KwaZulu-Natal Entertainment Awards.

To vote, SMS the name of the category followed by the name of the nominee to 48529. Ts & Cs apply. #KZNEA pic.twitter.com/i5qQorzRHH

— Gagasi FM (@gagasifm) November 12, 2020
Vote for the Best TV Male Presenter at the KwaZulu-Natal Entertainment Awards.

To vote, SMS the name of the category followed by the name of the nominee to 48529. Ts & Cs apply. #KZNEA pic.twitter.com/W9tDOZxUi3

— Gagasi FM (@gagasifm) November 12, 2020
Vote for the Best Event of the Year at the KwaZulu-Natal Entertainment Awards.

To vote, SMS the name of the category followed by the name of the nominee to 48529. Ts & Cs apply. #KZNEA pic.twitter.com/pH6AO9v03Y

— Gagasi FM (@gagasifm) November 12, 2020
Vote for the Best Male Actor at the KwaZulu-Natal Entertainment Awards.

To vote, SMS the name of the category followed by the name of the nominee to 48529. Ts & Cs apply. #KZNEA pic.twitter.com/9Zkq9SFP5s

— Gagasi FM (@gagasifm) November 12, 2020
Vote for the Best TV Presenter: Female at the KwaZulu-Natal Entertainment Awards.

To vote, SMS the name of the category followed by the name of the nominee to 48529. Ts & Cs apply. #KZNEA pic.twitter.com/SIptCB2FXh

— Gagasi FM (@gagasifm) November 12, 2020
Vote for the Best Producer at the KwaZulu-Natal Entertainment Awards.

To vote, SMS the name of the category followed by the name of the nominee to 48529. Ts & Cs apply. #KZNEA pic.twitter.com/nfawYwcEEn

— Gagasi FM (@gagasifm) November 12, 2020
Vote for the Best Actress at the KwaZulu-Natal Entertainment Awards.

To vote, SMS the name of the category followed by the name of the nominee to 48529. Ts & Cs apply. #KZNEA pic.twitter.com/WW5lwkrPNa

— Gagasi FM (@gagasifm) November 12, 2020
Vote for the Best Actress at the KwaZulu-Natal Entertainment Awards.

To vote, SMS the name of the category followed by the name of the nominee to 48529. Ts & Cs apply. #KZNEA pic.twitter.com/WW5lwkrPNa

— Gagasi FM (@gagasifm) November 12, 2020
Vote for the Best Radio Presenter: Female at the KwaZulu-Natal Entertainment Awards.

To vote, SMS the name of the category followed by the name of the nominee to 48529. Ts & Cs apply. #KZNEA pic.twitter.com/tKZEQkbD6o

— Gagasi FM (@gagasifm) November 12, 2020
Vote for the Best Radio Presenter: Female at the KwaZulu-Natal Entertainment Awards.

To vote, SMS the name of the category followed by the name of the nominee to 48529. Ts & Cs apply. #KZNEA pic.twitter.com/h1Fm4vFQmT

— Gagasi FM (@gagasifm) November 12, 2020
Vote for the Best Female Artist at the KwaZulu-Natal Entertainment Awards.

To vote, SMS the name of the category followed by the name of the nominee to 48529. Ts & Cs apply. #KZNEA pic.twitter.com/BYm79jNJKj

— Gagasi FM (@gagasifm) November 12, 2020
Vote for the Best Club DJ: Male at the KwaZulu-Natal Entertainment Awards.

To vote, SMS the name of the category followed by the name of the nominee to 48529. Ts & Cs apply. #KZNEA pic.twitter.com/fjfpUA9c5L

— Gagasi FM (@gagasifm) November 12, 2020
Vote for the Best Radio Presenter: Female at the KwaZulu-Natal Entertainment Awards.

To vote, SMS the name of the category followed by the name of the nominee to 48529. Ts & Cs apply. #KZNEA pic.twitter.com/ZSottA8HnG

— Gagasi FM (@gagasifm) November 12, 2020
Vote for the Best Radio Presenter: Male at the KwaZulu-Natal Entertainment Awards.

To vote, SMS the name of the category followed by the name of the nominee to 48529. Ts & Cs apply. #KZNEA pic.twitter.com/giWOa546W0

— Gagasi FM (@gagasifm) November 12, 2020
Vote for the Best Club DJ at the KwaZulu-Natal Entertainment Awards.

To vote, SMS the name of the category followed by the name of the nominee to 48529. Ts & Cs apply. #KZNEA @sithelo_shozi @DJZinhle @djhappygalsa @DBNGOGO @dj_cndo @DjLeSoulSa pic.twitter.com/rjcQufS4Bv

— Gagasi FM (@gagasifm) November 12, 2020