Celeb News
Local
Bonang Shares How Apologetic Nadia Nakai Was After Viral 'Drunk Video'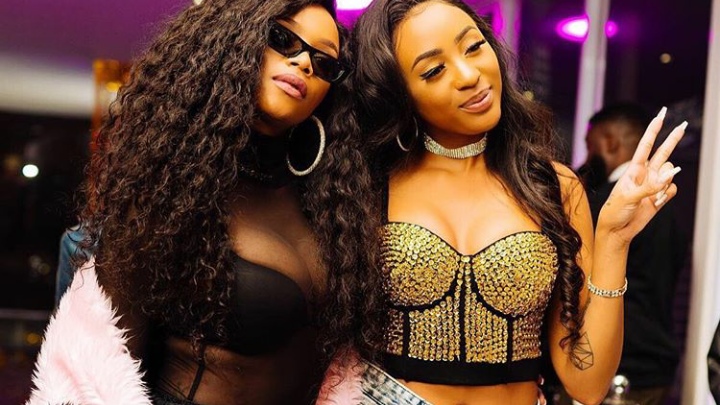 Bonang Shares How Apologetic Nadia Nakai Was After Viral 'Drunk Video'! The friendship between Bonang and Nadia was a surprising one but it has turned out to be one of our favourite celeb friendships in Mzansi.
A few months ago when Bonang launched her House of BNG, Nadia was one of the guests. The two seem to have had a little too much to drink and Nadia went LIVE on Instagram and for the first time we witnessed how Bonang is like when she's drunk.
In the second episode of Being Bonang's season 3, Bonang touched on the viral video sharing how apologetic Nadia was afterwards. "… at the House of BNG launch, we seemed to have had a little too much to drink. Nadia took out her phone and started recording a video. She shot me walking about, tipsy. I was shouting, 'Turn on the camera! Turn it on.' I said Nadia darling…. I'm a queen, people are going to see me in that state?," Bonang recalled.
"I'm sorry B*, I'm sorry B*"…. Nadia apparently would say to Bonang. "So she's been 'I'm sorrying' for a while," Bonang said with a smile adding that she told Nadia that it happens. Well, all is good that ends well. We're glad this was not another case of a friend kicked to the curb.